Southern Connecticut State University students demanded at a rally last week that the school remove a professor accused of sexual harassment from the campus in New Haven.
Wendy Wyler, a 2012 graduate of SCSU, claimed in a lawsuit that music professor David Chevan called her "sexy" and attempted to have sex with her in a windowless storage room while blocking her only exit. Wyler recently settled the lawsuit against Chevan for an undisclosed amount, according to the New Haven Register. Her federal lawsuit against the university for its handling of the case is pending.
Around 100 people attended the Sept. 10 rally, calling on the university to remove Chevan from the classroom, Wyler said in an email to The Huffington Post. The demonstration was organized by Southern Speaks, a student group that has collected more than 2,100 signatures on an online petition against Chevan.
Wyler said at the rally that when she complained to the university about Chevan in 2011, she was repeatedly asked by an official whether she wanted to file a sexual harassment report. She said she took the questions as an attempt to discourage her from making a report.
SCSU found Chevan violated its sexual harassment policies. He was suspended for one week, spokesman Patrick Dilger told HuffPost. Chevan remains in the classroom. He also is on the faculty honor roll.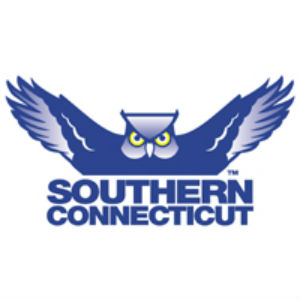 The faculty and staff honor roll recognizes staff members who donate to the annual faculty-staff fundraising campaign," Dilger said.
Chevan did not immediately return a request for comment from HuffPost.
David R. Schaefer, Chevan's attorney, told the Register that Wyler's version of the event involving his client is "nonsensical."
"This case comes down to her being offended by one conversation with David Chevan that lasted less than two minutes," Schaefer said.
Wyler said at the rally that she told SCSU President Marian Papazian at a school social event that she was disappointed Chevan was allowed to remain on campus. Papazian was dismissive, Wyler said, responding, "But you graduated. And you are fine now."
"There are other young women who were and may still be afraid to speak out about a professor who has a history of harassing, intimidating, and traumatizing female students at SCSU," Wyler said at the rally. She later added: "It is incredibly important that we break the silence and let other victims know that they should not blame themselves."