A groundbreaking upscale consumer expo, Sexual Health Expo (SHE), presented by Jimmyjane, is set to debut Jan. 17–18, 2015 at the stylish Sofitel Hotel in West Hollywood. The premiere event will combine sex education with Hollywood glam to showcase the best in sexual health information.
Many adults suffer from sexual dissatisfaction and don't have a place to go for answers. SHE will help couples and individuals of all genders and sexual orientations address their needs through a series of sex-ed workshops and intimacy product showcases led by top names in sexual health.
Workshops, sponsored by retailer Pleasure Chest, will cover a variety of topics, ranging from body acceptance to edgier subjects such as beginner's bondage, a trend that's increasingly become more popular thanks to the record-breaking success of the "Fifty Shades" erotic trilogy. Leading sex educators, including Jaiya, Dr. Charlie Glickman and Tristan Taormino, will present workshops with the goal of helping attendees enhance their sex lives.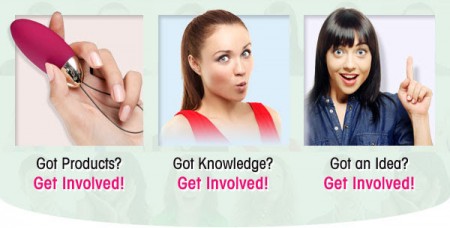 Alongside a slate of workshops, SHE also will showcase the best sex toys and accessories on the market today with leading manufacturers exhibiting their latest gear for all sexual needs.
Emily Morse, celebrity sex expert and weekly co-host on the nationally syndicated radio show "Loveline" with Dr. Drew Pinsky, serves as the official spokesperson of SHE. Morse will deliver the event's keynote addressing modern-day couples and sexually active singles about the benefits of a healthy sex life.
"SHE is a must-attend event for everyone who wants to have better relationships, enhance intimacy and ignite their sex lives," Morse said. "Between the sex-ed workshops, pleasure product exhibits and exclusive special events — attendees are bound to walk away feeling more equipped to have the kind of relationships and sex life they truly desire."
Dr. Emily Morse is a sex expert and host of the top downloaded sex and relationship advice podcast Sex with Emily, as well as author, radio show host and columnist. In 2012, Morse starred on the Bravo TV reality show "Miss Advised," and has appeared as an expert on television shows such as "Today Show" and "Dr. Drew HLN."
SHE will provide several opportunities to connect one-on-one with participating sex experts throughout the event, including a Mix & Meet session where attendees can personally get their questions about sex answered. Additionally, a Saturday night celebration will see attendees mingling and rubbing shoulders with celebrity guests, at the Sex in the City party, a swanky affair that will include a lingerie fashion show and the first-ever SHE Awards.
Coinciding with the event will be the inaugural edition of "SHE" magazine, a high-end publication for event attendees. Taking a cue from high-end lifestyle publications, SHE magazine will showcase the latest information from the world of sexual wellness.
Tickets are now on sale. For event information, visit SexualHealthExpo.com.