Meet Her This Month at the Natural Cannabis Co. in Northern Cal
VENICE, CA – There aren't a lot of claims that smoking marijuana will make you prettier, but if you're smoking Layla Price's strains it seems like it just might be possible. At the very least it should give you a horny high.
Layla will be making an appearance on April 19 at the Natural Cannabis Company to promote her strains of marijuana and products for the annual 4/20 celebration.
"I will be coming out with my own strain each month whether it would be an indica, sativa or hybrid," Layla explained. "The two I already have are Pineapple Dream and Booty Kush, which is in wax pen form [for vaporizors]. I will also be having an edible a blue raspberry lollipop. I'm extremely happy to be partnering up with Natural Cannabis to distribute my line of products. We share the same vision and idea about marijuana use. It is great for the body and the soul."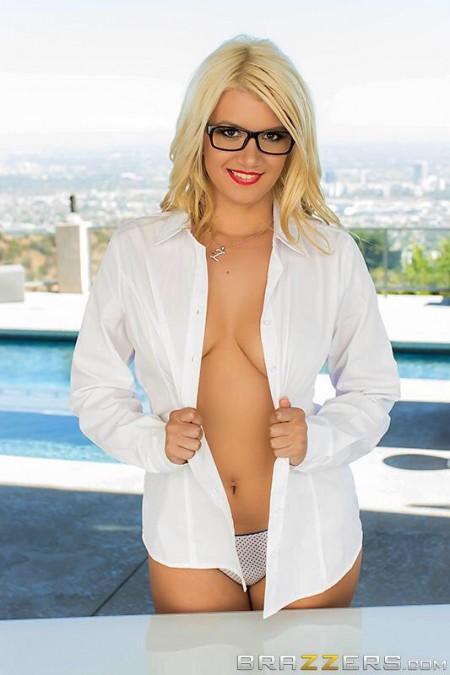 For new Layla movies look for Throated 46 (Overboard Video), Fuck a Fan 24 (Immoral Productions), My Anal Assistant 2 (Zero Tolerance) and Strip Poker Orgy (3rd Degree).
The first 30 people who purchase a custom boy/girl POV video from Layla through Adult Verified Video Chat will be eligible to win the opportunity to perform personally with Layla. The winner will be required to be 20 years or older and be able to provide two IDs and be able to get to Layla in LA or Vegas. To get in on the fun go to https://adultverifiedvideochat.com/VideoAuction/@laylapricexoxo.
Natural Cannabis located on 301 E Todd Rd, Santa Rosa, CA 95407. For more information follow Natural Cannabis @shopmarijuana or visit www.shopmarijuana.com.
Fans interested in signed merchandise or outfits can contact Layla at laelapryce@yahoo.com.
Check out her FreeOnes page (and give her 5 stars!) at www.freeones.com/html/l_links/Laela_Pryce/.
Layla is available for feature dancing and hosting gigs through Centerfolds Strips (www.modelmanagement.com/agency/centerfold-strips-exotic-dancers/). For everything Layla go to http://risingstarpr.com/clients/laela-pryce-bio/. Be the first to know everything about Layla by following her on Twitter (@laylapricexoxo).