Old Computer Reveals First-Ever Legally-Shot Video!
VENICE, CA – If there is a video of Ashley Sinclair that was recorded before this one, you better hope you never see it: It would be illegal!
For her 18th birthday Ashley went to the busy Ybor district of Tampa. She wanted to make a dirty video. So just hours into when a girl can do such a thing without getting others into some serious trouble, she hit record.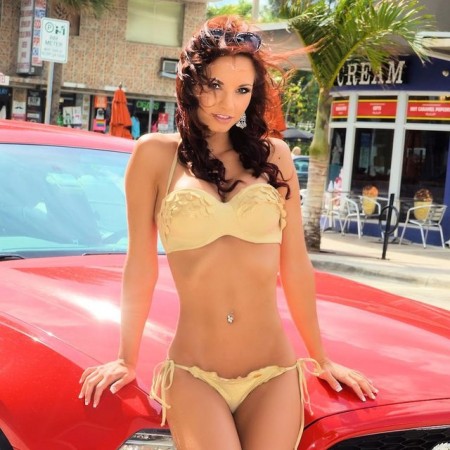 "It was something I had obviously thought about before," Ashley said. "I was really excited to finally be 18 and I went in an ally right off of a busy street and filmed a strip/outdoor masturbation video. I recorded it on a tripod."
Of course it wasn't long after this video that she started camming and in the years since has become one of the biggest sex industry stars on in North America.
She recently found the video on an old computer and wants to share it with friends and fans. Not only does it have that delightfully dirty tinge to it since she hasn't even been 18 through a single evening yet, it also shows fans how developed was her sexuality and her daringness at such a young age. It's a can't-miss for so many reasons!
Check out "Ashley Outdoor Dildo" at www.AshleyAndFriends.com.
Ashley was recently named Sexiest Adult Starlet at the Alt Awards and Crossover Performer of the Year at the 2015 Cammy Awards.
Fans looking for the latest and greatest of Ashley's fetish work can go to http://www.ashleyandfriends.com. Contact her directly at AshleySinclair69@yahoo.com to discuss your custom fantasy video.
Ashley has been posting some amazing movies for her super-popular Soccer Mom series. Check out all the amazing episodes and much, much more at http://clubsinful.com.
Ashley's new company is @MySecretPayment and the website for that is www.MySecretPayment.com.
Fans can now text Ashley – including pics and text messages – via Dream Lover. Go to http://www.dreamlover.com/ashleysinclair to connect with her. Ashley produces custom fetish content where the fan is the director. Contact ashleysinclair69@yahoo.com for information. Check out her websites, www.ashleyandfriends.com and http://clubsinful.com.
For everything Ashley go to http://risingstarpr.com/clients/ashley-sinclair/. For up-to-the-second updates, follow Ashley on Twitter (@AshleySinclair0).