A South Carolina stripper has pleaded guilty to assaulting a female coworker with a "clear plastic high-heeled shoe" that left the victim with puncture wounds in her scalp, court records show.
Carolynn Wright, 22, copped Monday to a misdemeanor assault and battery charge stemming from the stiletto attack last November at Chez Joey, a Myrtle Beach gentlemen's club.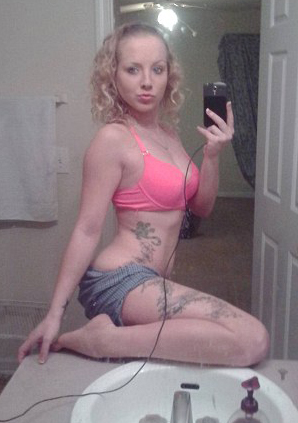 Wright, seen at right, was sentenced to six days in jail and ordered to pay fines and court costs totaling $173.90.
According to a police report, Wright battered Ashley Michaels-Hoder, 24, inside a strip club bathroom around 2 AM. Michaels-Hoder told cops that Wright first grabbed her by the hair and then "began striking her with a clear plastic high-heeled shoe that was in her left hand."