A swinger has died at a James Bond-themed orgy in an affluent village in the Home Counties.
The sex party was reportedly 'just getting started' when a 35-year-old man drowned in the swimming pool of the £3million gated property.
Guests at the eight-bedroom home were oblivious to the drama until a naked woman who had been frolicking with the man in the swimming pool let out a scream.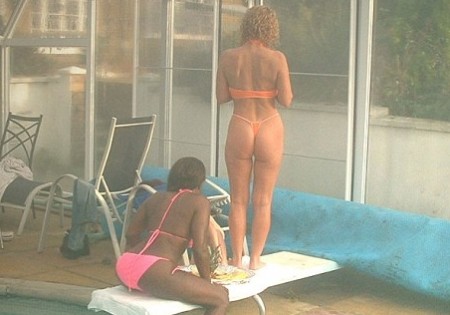 The unconscious man was pulled from the water but efforts to save him failed. The tragedy struck in the early hours of Saturday at the mansion in the commuter village of Radlett in Hertfordshire.
Other revellers thought the man was messing around as he splashed in the 16m pool. More than 10 people were around the pool at the time and around six in the water, witnesses said.