A Georgia mother said she went to a Radioshack store to pick up a new phone for her 13-year-old daughter, only to find out that the device contained graphic pornography.
Attorney Curt Thompson filed a lawsuit on behalf of the mother, Marcia Jones, and her daughter, Morgan, of Lithonia, against the electronics store and the cell phone carrier Sprint, which licensed the device.
According to Thompson, in June of 2011, the mother and daughter went to a Radioshack in Lithonia to buy two HTC Evo 4G phones. The store did not have them in stock, so they went to the Radioshack in Stonecrest Mall instead.
There, Jones picked up the two devices, believing them to be brand new, but as it became apparent later, the devices were refurbished.

'These were apparently used phones that someone had used. They had used them to upload pornographic pictures,' Thompson told the station WSB-TV.
According to the lawsuit, when Morgan Jones went to set up her HTC phone, she discovered extremely lewd photos which included both adult and child pornography.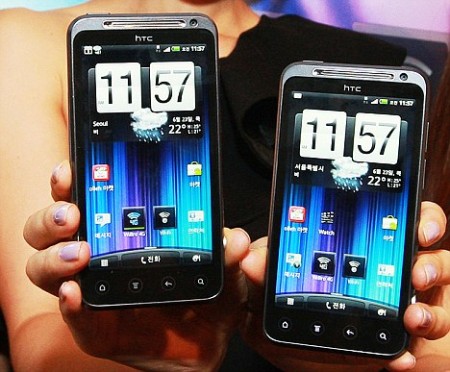 When the mother went back to the store to complain, RadioShack sales representatives told her that the only thing they could do is exchange the phone for her, but that was not enough for Jones, according to her attorney.
The lawsuit, which seeks unspecified damages, claims that 13-year-old Morgan had to get counseling after being exposed to the pornographic material.
Thompson said his clients are suing to ensure that Radioshack takes this situation seriously and prevents this from happening to anyone else.
'It was unconscionable to allow that to happen and to expect that not to do harm or damage to someone,' Thompson said.

The companies named in the lawsuit have 30 days to respond to the allegations.