Im not gonna spend to much time on the back story. Basically these guys decided to have a porn convention in Texas.  The first complaints I got about them were for using names and images in their show promotion of people who weren't actually going to attend.
Because the show was an epic fail, people are still owed large sums of money. From what I've been told there are at least 6 girls and the total owed exceeds $5000.  Things like this dont always become public because some girls think that will hurt their chances of getting paid. While others, like Trinity St. Clair dont care who sees:
And how does the guy who ripped everyone off respond: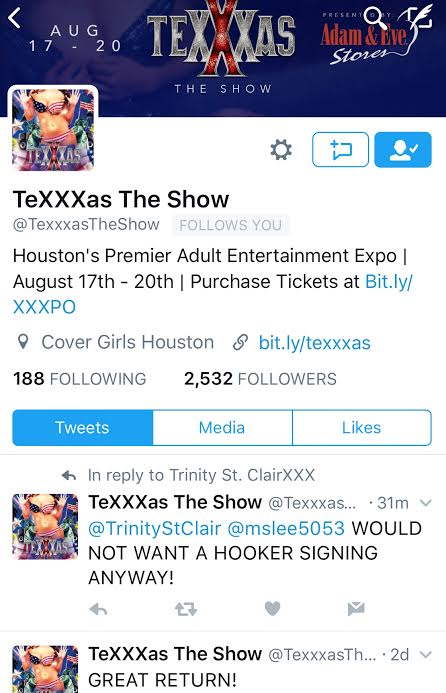 WTF?  First you lie about who's attending your fly by night PORN show, then you don't pay them, and when they have the nerve to be upset about it, you call them hookers?   LOL Bitch please…
PS. you didn't delete that tweet fast enough….