Most of us have been to a spa. Our reasons for going vary. Primarily, however, we pay to be pampered when we venture to a spa. Would you play $80 per hour [60 euros] to be tickled?
Instead of facials and hot-rock massages – Cosquillarte [the name translates both as Tickle Yourself and Tickle Arts] offers only tickling in its two quiet treatment rooms. The tickle spa is located in Madrid, Spain. If the 'treatment' sounds more like torture than pampering, consider that Cosquillarte is building a steady roster of clients, many of whom book weekly appointments.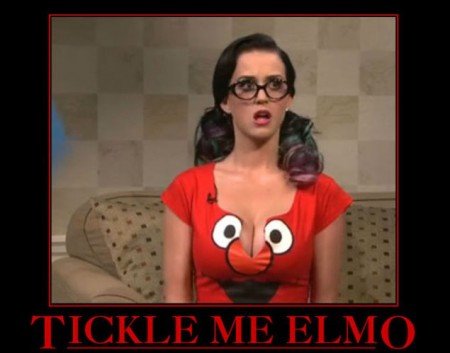 Masseurs or "tickologists," as they prefer to be called, use feathers, fingers and a wire head massager to lightly caress their customers. Like most other massages, spa patrons relax in a dimly lit room, with soothing music and candles. Instead of pinching or rubbing, light touches are focused on the feet, calves and back area.
Source: Huffington Post
Tickling Fetish
As classified by psychologists, tickling is part of the fifth and highest grade of social play which involves special intimacy or "cognitive interaction". This suggests that tickling works best when all the parties involved feel comfortable with the situation and one another.
Some people find the tickling of virtually any part of their body to be pleasurable, and some people are sexually excited watching others being tickled. It can play a part in courting rituals, especially among younger people, and can form part of foreplay for many partners in the term's broadest sense.
Popular tickle spots include the feet, navel, armpits, breasts, nipples, ribs, sides, stomach, and genitals. The body openings and erogenous zones are extremely ticklish; however, the tickling of these areas is generally not associated with laughter or withdrawal.
Knismolagnia is the experience of "arousal from tickling". Acarophilia, often confused with knismolagnia, refers to arousal from scratching.
Excessive tickling has been described as a primary sexual obsession and, under these circumstances, is sometimes considered a form of paraphilia. People whose sexuality is based almost solely on tickling can be said to have a tickling fixation. This fixation may also exist outside of sexual contexts.
However, people who have a tickling fetish are likely to enjoy this activity to the exclusion of other pre-sex activities. For some, the focus is entirely on the tickling, with full intercourse less important or not included at all.