Performer and director Tommy Pistol is one of the most unique and versatile people in the world of adult. More than just a reliable cocksman, the 38-year old is an experienced actor and 11-year sketch comedy veteran — making Pistol the go-to actor for porn parodies. In many ways, the chameleon-like Pistol is porn's equivalent of silver screen star Paul Muni — he's the guy renowned for playing other famous personalities, from Pee Wee Herman looking for his stolen rubber doll, to the grizzled Rick Grimes roaming a porno apocalypse.
We're proud to present this interview with the amazing Tommy Pistol, contributed by Lola Murder…
The year 2014 is shaping up to be a great one for Tommy Pistol.  He was awarded AVN's Best Actor trophy for his outstanding performance in Burning Angel's Evil Head, followed by the 2014 XBIZ Best Supporting Actor award for his role in The Temptation of Eve.  Prior to these awards, he has been recognized for writing, directing and starring in his first feature Beyond Fucked: A Zombie Odyssey, as well as co-directing hardcore horror parody The Walking Dead XXX, which made news when Norman Reedus, star of The Walking Dead, mentioned watching the parody in an interview.
In addition to his adult film work, Pistol has enjoyed a career in mainstream indie film – writing, directing and financing his first film, The Gruesome Death of Tommy Pistol, and starring in Frankie In Blunderland, as well as several roles in upcoming films.
It's no secret that I am a huge fan of Tommy's.  I'm often asked how I became to be a fan.  When I first saw Evil Head — which I purchased because I'm a big Evil Dead/Army of Darkness fan (I even have a huge Ash tattoo) — I was unfamiliar with Tommy or his work. What impressed me from the very beginning was his portrayal of Ash.  He was spot on and it was clear he was a fan of the original movie itself.  I became an instant fan.  With every role, he gives 100%, not just with the sex scenes, but with the character itself.  
I also admire his gratefulness for his career;  it almost seems like every day is the "best day ever".  And, he appreciates his fans.  He's been so kind to me from the beginning and is someone I truly consider a friend.  Oh, and I find him incredibly sexy!
How did you get started in adult movies?
In 2003, Joanna Angel granted me an interview to be in the first burningangel.com movie. I not only got the gig but my first scene was her first scene and anal. The rest is history in the making.
After that first scene, did you ever expect to have a career in the business?
Not at all. It wasn't til I started getting gigs in L.A. [that] it dawned on me I could actually make a career doing this. Then I was hired to direct for N/A thanks to Brett Brando which got me moved out to California.
One of the most common comments I hear about you is that you are an actor first, whereas others are just performers.  How important do you think acting is to adult films?
Hmm.. There's acting and performing.  If you can't perform you don't have a job. No wet noodles in this biz. The acting part is important, but some directors settle for ok acting where as the ones who care about the product get the most out of the talents, and obviously produce better content.
You have been in the business for 10 years.  What advice would you give to men looking to get into the business?  What advice would you give to women? 
First, men:  not everyone can do it. Girlfriend/bedroom sex is not porn. My advice is get in a room full of strangers, get a hard on and jerk off till completion. Now you might have a chance. Honestly, keep your day job and do it as a hobby.
As for women: if you truly love having sex and don't see this as a means to to end, have at it. It's a great job, but there's no stability in it. It's freelance work like any job. You can be busy for a week, then not for a month. I say try everything twice. If you like it, then be happy. You have the right to do what you want.
What role are you most proud of to date? 
In no specific order: Pee Wee Herman, Ash [in Evil Head], Austin Powers/Dr.Evil, Rick Grimes [The Walking Dead: A Hardcore Parody], Nicholas Cage (Leaving Las Vegas XXX), [Travis Bickle in] Taxi Driver XXX.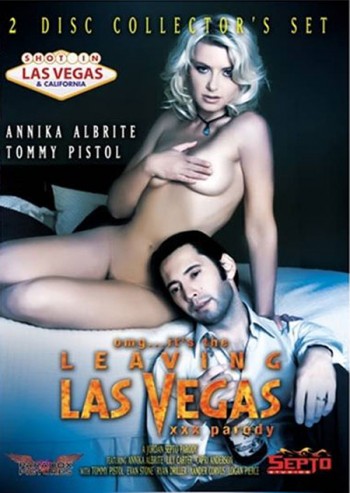 Congratulations on being named a host of the 2015 AVN Awards, which is so well deserved.  What was your reaction to finding out the news? How does it feel to be the first male performer in 20 years to be named a host?
Surprised and honored. Hosting the AVN Awards is a big deal. I'm fucking ecstatic.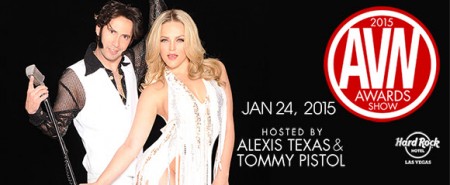 You won quite a few awards this past year.  Which one was the biggest surprise? 
Winning AVN Best Actor for playing Ash in the burningangel.com parody of Evil Dead, called Evil Head. Can I admit I felt a little robbed that Pee Wee didn't win. Yes, WTF was that about!?!
I really put my all into playing Ash and wanted to get it down the best I could. The physical comedy meant the world to me to nail. I guess I did good.
There are a lot of awards now, both industry voted and fan voted.  Are awards important to you? 
Yes. In any job you want to be acknowledged for the work you do. Porn is demanding work. Fuck you if you don't think so. Anything you put time into should be rewarded.
You have been pretty vocal about your opposition to AB 1576. What bothers you the most about this law?
The ones stepping in saying "Well obviously your kind can't think for yourself, so we will do it for you." What the hell is this about? Our industry is the safest it's been in years. Any cases that have come up with performers contracting HIV is because of what they did outside of porn. Porn sex is actually the safest sex you can have. Condoms don't cure AIDS. They break, there's no 100% guarantee using them. Over use of condoms actually make woman more likely to many infections.  AB 1576 is using AIDS Funded Money. Shouldn't that funding go towards the case at hand? Curing AIDS, helping, educating teenagers and poverty stricken neighborhoods.  Performers in the Industry are well better off than most people in other careers and know about their health than most. We don't need this law passed. They don't care about this industry because they obviously aren't listening to us.
What do you think will happen to the industry should this law be passed?  Do you believe a lot of the production companies will move to Nevada?  How will that impact your career? 
What ever happens will happen. People will need to work and will go to where the work is.
Another campaign within the industry is "pay for your porn", which encourages fans to stop visiting tube sites and start buying porn. What are your thoughts on this?  Do you believe the argument that fans who visit tube sites are more likely to purchase their porn? 
Shut them down and our industry will have a future. Keep them going and we won't.
You are a member of APAC, which is trying to educate people thinking of getting into the business and fans alike. What would you like accomplish as a member? 
Educating is key. APAC is very needed and shows a responsibility that has grown in the industry that hasn't before. We're professional sex workers. We have careers. We have bills we all pay like everyone else. We have families. Imagine if mainstream actually spoke up to anyone getting into the movie business: "Hey, move to Hollywood, be an extra for most of your career and maybe one day you might stand next to someone famous one day. Have fun being a waiter." I honestly believe the adult industry is by far more responsible and upfront than mainstream and APAC is perfect for us and anyone getting into it.
I've read other performers state that there are too many new people trying to get into the business.  Do you think there are too many? 
It doesn't matter to me. I know my worth.
What would be the one role in porn you'd love to play? 
Aramis in a Three Musketeers parody. But done properly.
You wrote and directed Beyond Fucked: A Zombie Odyssey.  Do you plan on writing and directing more? What type of movie would you like to write/direct? 
Yes. A crime/paranormal.
Besides porn, you also do quite a bit of mainstream acting?  Do you have any upcoming movies/roles? 
Four: Jurassic City, Age of Ice, The Owl in Echo Park and Yeti 2: A Love Story – Life on the Streets.
What would be your dream mainstream role?
The lead in an action/comedy movie.
Something a lot of people might not know about you is that you are a trained stuntman and kickbox. What inspired you to train?  Do you plan on using this training? 
The training always comes in handy. The mental aspect of both I use everyday.
You wrote, directed and starred in the indie horror/comedy film The Gruesome Death of Tommy Pistol.  What was it like to write, direct and star in your own film? 
Amazing.  Exhausting. One of the best experiences of my life.
There are a lot of online platforms for indie filmmakers.  Do you have any plans on making Gruesome Death widely available? 
Breaking Glass Pictures distributes it. Google it. It's very available.
After your experience directing and financing The Gruesome Death of Tommy Pistol would you do it again? 
Not on my dime. The goal isn't to stay at that level of filmaking. Moving forward and working with bigger, better budgets is.
What do you want your legacy to be in the adult business?
Best actor in porn.
Check out Lola's review site (coming soon): RebelSmutReviews.com