Unanswered Questions.
First things first. I had sex with Mischa Brooks on camera for Elegant Angel two days ago. Look how hot. JUST LOOK.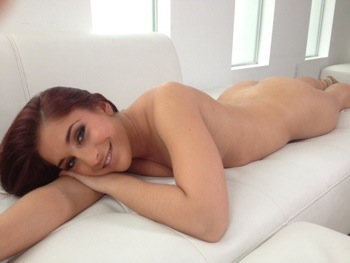 The offer to shoot this scene was met with nothing but excitement and eagerness. I really want to be a part of this project after such an amazing year in the industry and with Elegant Angel. I'm sure a lot of people are wondering why I chose to do a girl/girl with Mischa, or they're just assuming that I'm seeing someone because the only girls that do lesbian scenes have boyfriends, right? Not. I wanted to do a one-on-one scene with her for a lot of reasons: she's amazing, she's hot, her mind, her butt, her face, her heart, her tongue, etc. But I wanted it to be just us for this movie specifically. I wanted to show you my evolving sexuality, that I can do more than just take dick really well. It's girls like Mischa, and women in general, that drive me insane after porn. Like "I want to fuck you and then wear your skin" kind of insane. Not really that, but I love pussy! I just enjoy sex; I love feeling good and making other people feel good. Add that to the "girl next door" look and there's your starlet. Maddy, Riley, Jessie and I all fit this to a T, and for that this movie will be a great one, true to its title.
Why did I stop?
The main reason I stopped shooting this summer was that I was burned out. As much as I wanted to be strong and not admit defeat, it's what happens. The body of work I built only took me 6 months. My life at the time was without moderation; it was completely consumed with all things porn. I shot constantly and I didn't hold anything back, and my body started to hate me for it. And once my body wasn't feeling it, my head checked out. Porn had become more business than pleasure and that's not what I wanted. Porn should be fun for the performers or it's just not fun to watch.
read the rest