Adult Production Health & Safety Services (APHSS.org) has received confirmation that now two performers have tested positive for syphilis. This information was received only after both performers came forward voluntarily to share information with APHSS.org, in order to cooperate with industry protocols for STI exposure incidents.
The second positive result was on the gay side of the industry; not tested or residing in the state of California; and is completely unrelated to the first case. It is also interesting to note that the performer in the second case exclusively works on condom-only sets.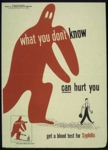 "Partner identification is underway and APHSS will ensure that all partners are tested and treated," said Diane Duke, FSC Executive Director. "We encourage anyone else who may have tested positive for syphilis to contact us."
HIPAA regulations prevent any identifying information to be released regarding these individuals.
It should be noted that while APHSS.org has only two confirmed cases, the Los Angeles Public County Health (LACPH) Department Director Dr. Jonathan Fielding has been quoted in the media, stating that there may be up to nine confirmed cases reported to county health officials, which are being investigated.
In fact, LACPH and Talent Testing Services (TTS), where these individuals presumably tested, are not obligated to share information or patient data with APHSS.org. Though APHSS.org has reached out to TTS and Dr. Fielding, they have not responded. Without the affected individuals coming forward on their own – or at the request of TTS or LACPH – APHSS.org does not have any information regarding these alleged positive cases.
It should also be noted that the "window period" for a standard RPR (syphilis) test is 90 days. Without identifying information, APHSS.org is unable to determine when these unidentified individuals may have been infected or if they may have been working while infected.
That said, APHSS.org made the decision to err of the side of caution. After consulting with doctors, including Cutting Edge Testing and infectious disease expert Dr. Peter Miao, prophylactic treatment, follow-up testing, as well as adding syphilis to the traditional performer's monthly test panel was chosen as the best alternative for reassuring the performers of safety, in case of possible exposure.