Obviously, if there's one thing we don't need it's a bunch of gay sluts. It's hard enough keeping up with all the straight sluts. Not to mention the gay sluts will try and convert the straight non-slutty guys. It's true, I read it on the internet…TRPWL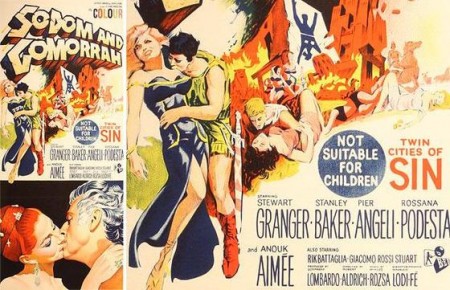 If you like anal sex and open relationships now, just wait until gay marriage is legalized. Once that good day in America finally arrives, are y'all in for a treat, according to University of Texas professor Mark Regnerus. Regnerus – previously known for his impressively one-dimensional and incorrect research on the effects of having gay parents – now has news about gay marriage.
You might have assumed that allowing homosexual people to get hitched would simply allow them a right that it is incredibly stupid is still being denied many places in this country, including the great state of Texas. Well, Regnerus claims there is more at stake than that. Namely, your derriere, ladies, and your ability to be allowed to have sex with everything from zoo animals to window blinds, gentleman.
In an hour-long speech at the Franciscan University of Steubenville in Ohio, Regnerus informed his listeners that gay marriage should matter to them because no one will be monogamous ever again and all straight couples will feel free to stick their fun-time parts into all kinds of new places once gay marriage is legal. An excerpt of the speech was posted by blogger Jeremy Hooper, wherein Regnerus detailed his, shall we say, "concerns":
"We're not there just yet but the bridge is being built. If gay marriage is perceived as legitimate by heterosexual women it will eventually embolden boyfriends everywhere, and not a few husbands, to press for what men have always historically wanted and never been allowed — sexual novelty."
Obviously, heterosexual relations today are only conducted in the missionary position and all women are against novelty of any kind, and have never thought of — let alone suggested — having anything inserted in the anus. Also, according to Regnerus, only gay people have open relationships or ever cheat on their spouses or significant others. But he claims this is all about to change because people, especially men, will see happy gay couples tying the knot and immediately jump to anal sex and talking their significant others into letting them have sex with other people.
The thing is there are plenty of people in the world – including (gasp) women – who have been down with a little ass lovin' for generations. There are lots of people who cheat and there are plenty of people out there in heterosexual relationships who are allowed to do all kinds of things by their significant other, just like there are plenty of gay relationships where cheating would never be a possibility, no matter the circumstances.
We don't know what world Regnerus and his kind are living in, but it's obviously one where there is only plain vanilla ice cream and all sex is both simple and dull as dirt. We know Regnerus must be secretly hoping his theory is right and his sex life will get a lot more interesting once gay marriage is legal, but he's in for a disappointment. If he's boring and bad in bed now, other people's happiness isn't going to change that.
Source