NEW YORK CITY – (March 17, 2015) — Independent Dutch production company Appelbaum has signed Natalie Oliveros – best known as Vivid Entertainment adult movie star Savanna Samson — to host "The Lady in Red,"  an international travel series about wine. The  New York City-based Ms. Oliveros has studied wine since 1999 and currently co-owns the La Fiorita vineyard in Montalcino, Italy with all star wine maker Roberto Cipresso. Appelbaum and Natalie are shooting a pilot in Italy this week.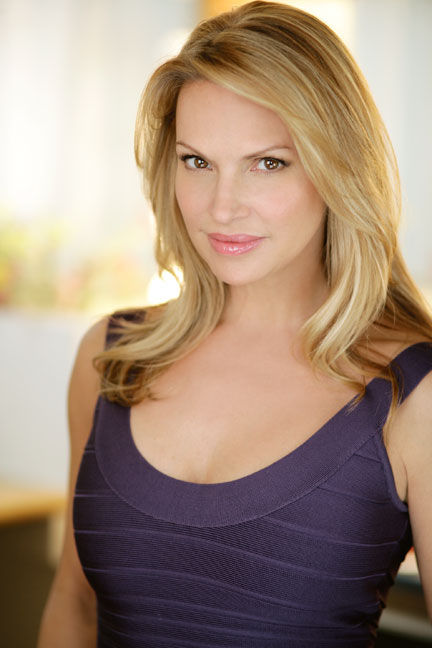 Appelbaum creative director Jan Kooyman said: "We were looking for ways to extend our knowledge about how to make a popular show about wine and trying to take it international. When we found Natalie, we knew she would be great for hosting our show about wine. We are thrilled she wants to work with us and we are very positive this show will be interesting for a lot of channels. With so many wine afficionados around the globe, this will be a show that can air in a lot of countries."
Before becoming a top-rated vintner Ms. Oliveros enjoyed celebrity as Vivid Girl Savanna Samson, a contract star with Vivid Entertainment, the world's leading adult film company. She won several AVN Awards during her career  from 2000 to 2010.  She loved performing for Vivid, but there was always a passion for wine. When she was a child, she helped her family make wine in their basement. In 2005 she asked Italian winemaker and consultant Roberto Cipresso to help find a blend of grapes local to Tuscany that would produce her ideal flavor. Together they produced a red wine that she named Sogno Uno, meaning Dream One. World renowned wine critic Robert Parker gave Sogno Uno a rating of 90 to 91 out of 100, and described it as "awfully good". Since 2011 Natalie Oliveros has been a partner and owner of  Roberto Cipresso's La Fiorita in Montalcino, producing a high end Brunello.
"The Lady in Red" episodes will follow Ms. Oliveros as she travels the world and  explores the ins and outs of some of the greatest wine areas. From full bodied reds to the sparkling sensation of Champagne.
"When Appelbaum reached out to me, asking if I would like to host an international wine show, I was thrilled by the idea. Wine is big passion of mine and there are so many great stories to tell. After several discussions, I discovered that I really liked their views on direction for the series. At this moment we are shooting in Italy and it all feels very natural. It's a wine show with a company called Appelbaum. This has to be a fruitful joint venture."
Appelbaum and Natalie are speaking with several distribution companies and networks in the USA and abroad. "We really want to work with a party that believes in a long term relationship, as we have ideas to make multiple series about this great subject of wine," says Appelbaum CEO Roland Duong.  They will announce further news before MIPTV in April 2015, the world's most-established TV and digital content market and the biggest gathering of entertainment industry professionals.
About Appelbaum: Applebaum is an Amsterdam-based production company that specializes in docu-style TV programs about nature, culture, international affairs and politics. The company aims to combine craftsmanship with critical views and creativity. It was founded in 2008 by CEO Roland Duong who is director, chief editor and author of numerous tv-shows, documentary-series and books. Recently creative director Jan Kooyman joined the company adding new formats and a broad international network. Appelbaum has produced three seasons of a highly acclaimed wine-show in The Netherlands for public broadcaster NPO, reaching half a million viewers and 8 percent marketshare. A fourth season of the wineshow has been ordered and is in production.
For further information:  For Appelbaum: Jan Kooyman, jan@appelbaum.nl, +31 6 22802596; for Vivid: Jackie Martin,  jackie@vivid.com, 800-762-4761.