On Tuesday Shawn Thompson of The Real Porn Wiki Leaks (TRPWL) announced his "Vote NO on Measure B" Campaign in an interview for Xbiz. And as many of you know Monday, Michael Weinstein of the AIDS HealthCare Foundation (AHF) announced their campaign, "Yes on Measure B," or the "County of Los Angeles Safer Sex In The Adult Film Industry Act." Basically, things are beyond serious now. With less than two months away from the election, this is the type of thing that will change history and how the general public will view the Adult Industry and the people in it. Many of us will be apart of a historical moment in time and I know that I for one, will not stand aside without standing up for what I believe in. (Obviously lol)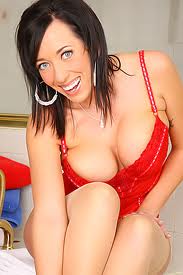 The AHF campaign involves TV ads that have two former adult performers that have HIV. Which the "No on Government Waste Committee" (NGWC) told the AHF to remove the ads because they're "misleading" and "violates state election laws." Earlier today the NGWC held a press conference discussing the endorsements of leading L.A. County business groups against Measure B. The NGWC is focusing more on the impact of the business aspect of the political debate and what catastrophic damages can happen to the economic state of the city, county, and state as a whole. They did of course included a tidbit of information about the medical aspect of things, but nothing on performers having the right to choose really. I had emailed Joanne from the FSC and had told her our plans because I've been apart of this since the beginning and I want to help in every way. Although she was happy that performers are being active the FSC is not part of TRPWL's campaign.
The "Vote NO on Measure B" is for performers and their right to choose. We'll let the FSP handle all the "big stuff," that's what the companies are paying them for. Sean, myself, and anyone else willing to work on our grassroots campaign to help educate the "little guys" is more than welcome and eagerly awaited for. Shawn has already made 1000+ "Vote NO on Measure B" T-shirts for performers to wear and sell to fans and supporters. The shirts range from $20 to $40 and the shirts will be autographed by many performers including girls from the Spiegler Agency and Digital Playground.
Help us by buying and selling shirts HERE. If you don't want a shirt or can't afford one, please donate whatever you can HERE. All proceeds are going towards advertising and awareness for "Vote NO on Measure B." I am also taking the initiative and am having stickers, buttons, flyers and other campaign items made all to pass out at different adult movie stores, strip clubs, tattoo shops- where ever people will take them to help pass the word on and give people more than just one sided information from the AHF.
If Measure B or the "County of Los Angeles Safer Sex in the Adult Industry Act" is actually passed: We will lose our right to have control over our own bodies and to determine what is right for ourselves and our own health. We will lose our right to express ourselves the way we want to. We will lose the right to make a living the way we want to. The County of Los Angeles and the state of California will lose a multibillion dollar industry's tax revenue. 1000s of people will lose their jobs. The list goes on. People can write blogs and attend meetings but unless some actual action is taken, history will be made and our path for the future will not be the American Dream we want and deserve.
It doesn't matter if you're for or against Measure B, if you support the FSC, or TRPWL, or both, or none of the above. Just DO something. The AHF has access to Millions of donor dollars and quite a bit of a head start to do the campaigning we need to do. We need radio/TV commercials, billboards, magazine ads- everything and anything to educate voters on exactly what they will be voting on November 6th. Most importantly we need performers to VOTE. For whatever it is you believe in, please vote.
Check Out Alia Janine's Blog