This could potentially be a bad thing. Can you imagine a dot sucks in the hands of that bad check taking crosseyed hooker Monica Foster?
OTTAWA — A man who helped secure the dot-ca domain name for Canada now wants to bring dot-sucks to the world.
Rob Hall, chief executive of Ottawa's Momentus Corp. and a founder of the Canadian Internet Registration Authority (CIRA), has applied to begin selling website names that end in .design, .style, .rip and .sucks.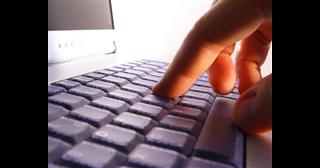 On June 13, he will learn whether those names will be among suffixes approved by the Internet Corporation for Assigned Names and Numbers (ICANN) from some 1,900 requests.
"ICANN has said, 'Look, anyone can apply for anything they want,' " Hall said in an interview Thursday. "These are the four we've applied for. We think they will be hugely popular."
An early Internet entrepreneur, Hall helped form CIRA in 1998 to take over administration of the .ca suffix from the volunteer group at the University of British Columbia that had managed it since 1987. From watching the web unfold, he knows that names that end in .sucks would be of particular interest to consumers.
"When we consider product reviews, online dialogue rarely satisfies the consumer who wants to be heard," he said. "The mission of .sucks is to create a new space on the web that will give a voice to consumers and create the opportunity for closer contact between companies and their customers."
The new generic top level domains (gTLDs), as they are called in the industry, would supplement well known suffixes such as .com, .net and .org, which are quickly running out.
ICANN regulates the business of the Internet, including keeping records on who owns what website and what domain names are acceptable for public use. In order to offer more accessible web addresses and add the ability for addresses to be registered in foreign alphabetical characters, ICANN has decided to completely rethink the way it approves such suffixes.
While ICANN has allowed new suffixes in the past, including .org for business and .xxx for adult themed content, this is the first time it has openly allowed corporations to pitch names that they want to administer online.
ICANN began accepting applications for the new web addresses in January. The submission period closed on Wednesday. Names such as .google, .gay, .bank and .home are expected to be among those approved. Names that received duplicate applications will be auctioned.
To register, corporations had to pay $185,000, agree to pay a $25,000 annual fee and show that they have the technical competency to administer a new domain name.
To date, ICANN has taken in more than $352 million in application fees, according to outgoing ICANN president Rod Beckstrom, who has championed the change as a "new domain name system revolution."
The changes are needed to help deal with the huge expansion of the Internet, which now has two billion users around the world, half of them in Asia.
The changes will allow those users to access websites using local alphabetical characters, instead of simply relying on the phonetic alphabet.
Pricing for the new names will be up to the individual registrars. Ottawa's Hall cautioned that just because a .com name sells for around $9 annually, that doesn't mean the new names will have similar pricing. He said a premium, upscale and secure domain name such as .bank could demand $5,000 annually, while something like .toy may sell for far less.
To administer the new domain names, Hall said Momentus has created four subsidiaries: the Design Trend Registry for the proposed .design domain, the Evolving Style Registry for .style, Nevaeh Ventures for .rip and Vox Populi for .sucks.