When in Rome: Harriet Sugarcookie's Sexy New Footage from Italy
A Break from School Is a Great Release That Fans Will Enjoy
VENICE, CA – After Harriet Sugarcookie came out for the Adult Entertainment Expo and went on her mini-tour of the United States she had to go back home to school and catch up on her studies. Finally she got another chance to do some videos – Roman style!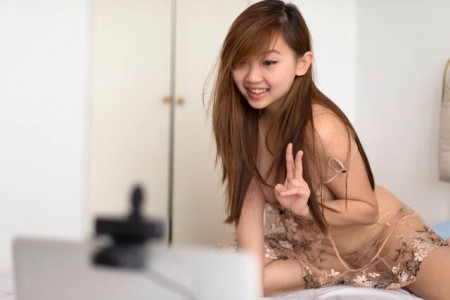 The all-natural, Asian-blooded Brit is going to school and the second she got the opportunity to put down her books she stepped out and started shooting. She grabbed a friend and they went to Rome and they didn't forget the camera. The first sex vid from this mini trip goes live today on Harriet's site.
"I don't mind studying, but I do get pretty restless after doing almost nothing but going to class and studying for a couple months," Harriet said. "This vacation was just what I needed. I got to be in a beautiful town with a good friend and we had a lot of fun and of course a lot of sex."
The footage is classic Harriet, light-hearted, fun and sexy – everything that fans of the busty amateur have come to love. Wednesday's posting will be followed by an extra treat that will be going up this weekend.
Work up your appetite by joining her on MFC at the following times:
11 pm – 12 am GMT/3 pm to 4 pm PST. Sunday to Thursday!
Harriet Sugarcookie is represented by Rising Star PR. Visit her website at http://harrietsugarcookie.com. Follow her on Twitter (@HSugarCookie).
For everything Harriet go to http://risingstarpr.com/clients/harriet-sugarcookie/.