PORN STARS PARODY MEL BROOKS MOVIES
(Woodland Hills, CA) March 2nd, 2015 – From the creators of Game of Bones & Bob's Boners comes a sexy celebration of some of the funniest comedies of all time. WoodRocket.com presents porn stars parodying the movies of the parody king in the naked photo collection: Debbie Does Mel Brooks. And it is available as of today, only on WoodRocket.com!
In Debbie Does Mel Brooks,things get zany and boob-filled with adult performers paying tribute to some of Mel Brooks funniest films, including The Producers, Blazing Saddles, Young Frankenstein, High Anxiety, History of the World: Part 1, Robin Hood: Men In Tights, Dracula: Dead and Loving it, and Spaceballs.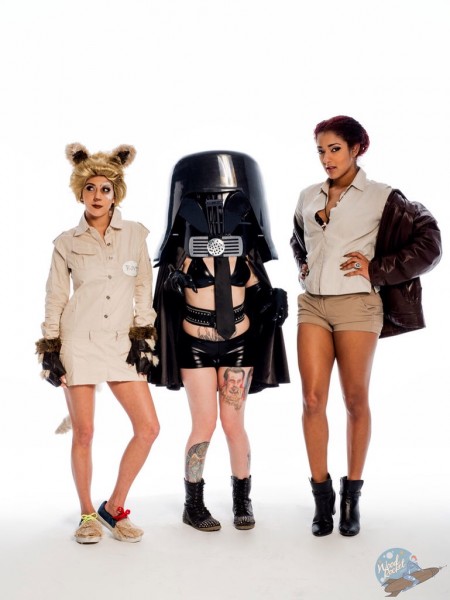 "Mel Brooks is my hero," says WoodRocket.com's Lee Roy Myers. "He's broken so much ground that I have to jump a lot when directing adult parodies. We wanted to show the world how much he means to us by recreating characters from some of his most memorable comedies. And we wanted to see their vaginas."
Debbie Does Mel Brooks was photographed by Gary Orona (Nicolas Cage Sex Party) and features Adult starlets April O'Neil, Daisy Ducati, Rizzo Ford, and Sophia Locke as sexy spoofs of some of the most beloved characters from Mel Brooks movies.
And as a special Brooksy bonus, WoodRocket.com partnered with HeebMagazine.com to create a SFW Debbie Does Mel Brooks Behind-the-Scenes video featuring porn stars reenacting some of Mel Brooks funniest scenes.
Debbie Does Mel Brooks is available for free at www.woodrocket.com
WoodRocket.com is your source for free comedy & adult entertainment. With thousands of high quality adult movies like SpongeKnob SquareNuts and Porks & Recreation, photo galleries like Weird & Naked UHF and The Royal Tenendongs, and original web series like "Porn Stars Reading Hate Mail", "Topless Girls Reading Books", and "James Deen Loves Food", WoodRocket.com has been featured on Gawker, Gizmodo, The Hollywood Reporter, Jezebel, Esquire, Bon Appetit, Vice, Fleshbot, and more. WoodRocket.com's Game of Bones and The Knobbit parodies were even trivia questions on the highly acclaimed Comedy Central show, @Midnight.