The 2015 XRCO Awards Show is already shaping up to be full of surprises and exciting new features. Moving to a new location and switching the traditionally mid-week event to Saturday night was only the beginning.
This week it was announced that the show will be filmed and broadcast by adult entertainment company Vrai Voyeur. It is the first time the XRCO Awards has been filmed in many years and the first time ever that it will be shot in 3D.
"I had a meeting with Isaac Levingston of Vrai Voyeur when he was in Ohio," says Dirty Bob. "We talked about what they are doing and he showed me a sample. It's really great stuff. Then he suggested they shoot the show. What can I say, it was an offer I couldn't refuse."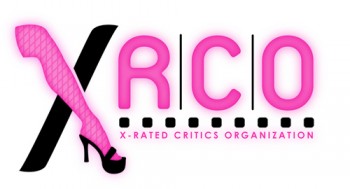 In addition to shooting the show, Vrai Voyeur will also be unveiling their work during a special preview reel. Everyone in attendance will get a firsthand look at their state of the art 3D entertainment including previews of their new series Homemakers and other special projects.
It is fitting that VV will be capturing the action this year as XRCO rolls out a number of surprises and new features.
This year's show will also feature the return of live entertainment as adult performer/director Goddess Soma_Snakeoil takes the stage. She will be performing a sexually-charged BDSM number from her new punk rock musical "Home Street Home." The show, which recently completed a sold out run in San Francisco, will be heading to its next stop this summer._Soma's performance at XRCO will serve as a sneak preview for SoCal audiences.
"We are very pleased to have someone like Goddess_Soma performing as part of the show," adds Dirty Bob. "She has been an important creative force in our industry and as she crosses over to mainstream success, it is an honor to have her sharing that with us."
Also on the agenda for the industry-wide event, will be a video tribute to adult film pioneer Lasse Braun. Put together by his son, XRCO winning director Axel Braun, the video will welcome the recently departed Braun into the XRCO Hall of Fame.
As if all of this weren't enough, the XRCO will also be breaking out a new trophy design this year. After years of handing out the iconic wooden Heart On trophies, the XRCO has come up with a newly designed award. Winners this year will go home with something new that promises to be bigger and better than ever.
"We knew it was time for something different," says Dirty Bob. "I am really excited to unveil the new trophies, but everyone is going to have to wait until April 11th."
The 2015 XRCO Awards show will take place on Saturday April 11th at Lure in Hollywood. Red carpet at 6PM with the show starting at 8PM. All adult industry performers and professionals are invited to this free event.
RSVP for free admission:
https://www.eventbrite.com/e/xrco-2015-awards-show-registration-16134990190
Confirmed RSVPs will receive a confirmation email shortly after the deadline.
XRCO would like to thank this year's sponsors. Sponsorship opportunities are still available. Contact Dirty Bob at db@XRCO.com for sponsorship.
XRCO Awards 2015 Sponsors: Vivid, IAFD.com, Axel Braun Productions, Wicked Pictures, Jules Jordan Video, Vrai Voyeur, Snakeoil Media Productions, ATMLA, Stone Curtis, BearManOrBear.com, Adam & Eve, Glamourgirl and Pipeline Multimedia.