Ziyi Zhang, a popular Chinese actress who has starred in films such as "Crouching Tiger, Hidden Dragon" and "Memoirs of a Geisha" and "Rush Hour 2," denies a tabloid report that says she provided sexual services to a disgraced official of the ruling Chinese Communist Party.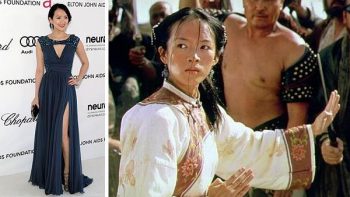 The Hong Kong newspaper Apple Daily said the 33-year-old was paid about $1 million a night for providing such favors to former Commerce Minister Bo Xilai, 62, and other clients and that she allegedly earned about $110 million over the course of four years by having sex with rich and powerful men.
"If we leave these lies to spread, what is completely untrue will be at risk of becoming a half-truth," Zhang Ziyi's spokesperson said in a statement carried by Chinese news website Xinhuanet.com. "This time, we are telling those rumor-makers that we will respond. We will prove our side of the story; we'll seek legal justice; we'll find you in the darkest corner and go after you."
Bo Xilai is a former mayor of Chongqing, China's biggest municipality, and has long been accused of corruption. He was fired and also stripped of his Communist Party Politburo seat earlier this year and is under investigation for suspected disciplinary violations.