Porn Stars
Hate site owner and porn washout fails to show up for court date Report by Michael Whiteacre and Cindi Spiegler In a six-minute hearing before...
Tonight 7PM PST – Dakota Skye and more on Glenn King's ManEaters Show (Los Angeles) Glenn King announced today the lineup of guests for the...
VENICE, Calif. — The nominations for the 2014 NightMoves Awards have been announced and Dana Vespoli is the only person nominated for 'Best Director' in...
Ideal Image Models rising starlet Jenna Ivory was honored as the cover girl for Fox Magazine July issue, out on shelves now. Ivory has been ...
2014 NightMoves Awards nominations – Bonnie Rotten is leading the pack She received three personal nominations, including Best Female Performer, and starred in eight movies...
Porn star Bruno Knight has been arrested in California, after attempting to smuggle crystal meth into the UK. Knight had allegedly keistered 226 grams of...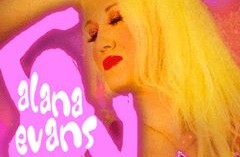 When my editor the devil man asked me to write a slightly humorous but grammatically correct diss post I scoffed.  I told him "I don't...
Serena was one of the most popular stars of 1970s adult film. She stood out from many other actresses. She was striking, aloof, distant, and...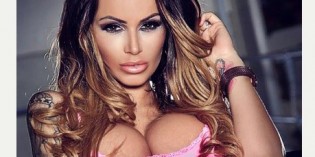 Former adult film star Gemma Massey is to undergo dramatic breast reduction surgery. The Tamworth model turned business-owner will have her implants shrunk from a...
Adult film performer Pinky spoke with DJ Vlad of VladTV about the current popularity of twerking. Pinky explained that while twerking has been around for...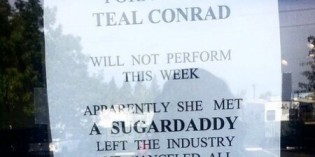 Behold, the notice posted on the door of Sacramento Gold Club after a booking made 3 months ago for this weekend was canceled by Teal...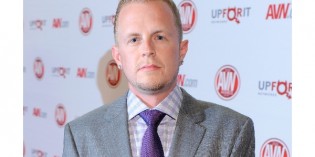 Award of $2.3 million USD for copyright infringement by Kaytel and Leisure Time upheld for adult-film director and performer Adult film producer/director Jules Jordan arrives...
I directed Sunny Lane during her first couple of weeks in the adult biz. She was as sweet and dedicated then as she is now....
"I've made mistakes in my life but I'm not some evil person" Cameron Bay called Michael Whiteacre to clear the record. While the conversation did...