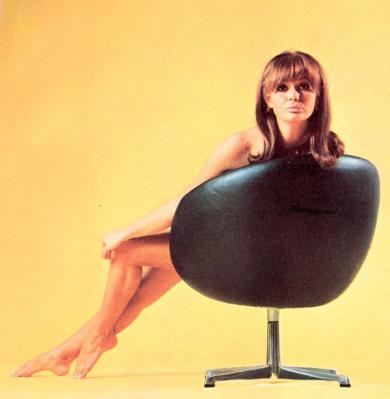 In L.A. Superior court this week, Angela Dorian (real name: Victoria Vetri) was sentenced to nine years in prison after shooting her husband in the chest in October 2010.
The 1968 Playboy "Playmate of the Year" pled "No contest" to attempted voluntary manslaughter, and in addition to her prison sentence, is ordered to pay 70,000 dollars into California's victim restitution fund.
Last October, Dorian and Rathgeb allegedly got into a heated argument in their Hollywood apartment which resulted in the 66-year-old, Dorian to fire one shot in Rathgeb's chest with a Walther PPK .380. Rathegeb would later go to the hospital where he suffered a life threatening infection near his heart that surrounded the bullet fragments. However, after a short time he was released because he didn't have medical insurance.
He has since underwent surgery to remove the bullet fragments, and is reportedly recovering well.