2015 AVN Award Nominee for Favorite Web Cam Girl Takes on Cammy Awards
VENICE, CA – If you're among the many who can't make it to the Adult Entertainment Expo this week, don't despair: Ashley Sinclair is putting in a little extra work just for you.
She's doing three updates to ClubSinful.com. Since she won't be able to make it to the Adult Entertainment Expo and 2015 AVN Awards, Ashley is using the time to finish "a pile of custom videos that clients have ordered and resting up for some hot new scenes with companies such as Mofos and Brazzers in the very near future."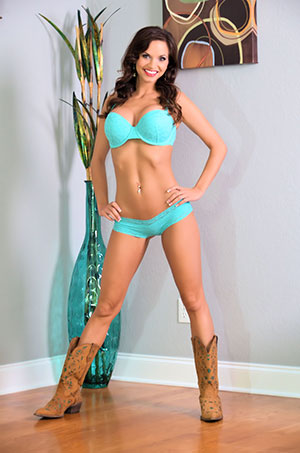 Fans still have the opportunity to cast their votes for Ashley, who is contending for Favorite Web Cam Girl in the AVN Awards. Voting continues throughout the week, with one vote allowed per IP address per day. Go to http://avnawards.avn.com/voting/category/9.
Ashley is also competing in 2015 Cammy Awards. Vote for her at http://showdownnetwork.com/cammyawards/index.html#vote for U.S. Cam Girl of the Year, Best Body, Best Butt, Best Boobs and Best Smile.
Listen to Ashley's Man Cave Podcast appearance at http://themancavepodcast.com/ashley-sinclair-ryan-drake-podcast-man-cave/.
Ashley is one of the hottest webcammers in the country and possibly the most prolific fulfiller of personalized videos in the country. Check out her cam show on http://iamashleysinclair.com, an amazing Ashley site that also includes a ton of hot videos.
Catch her cam shows (9 pm to 3 am ET nightly) and contact her for private shows via Skype and to fulfill fantasies with personalized videos (go to www.bookashley.com). She's also available on Verified Call (https://verifiedcall.com/profiles/AshleySinclair) for fans who want to chat with her. She is also available to shoot custom videos. For a free preview of what that can look like go to www.ClubSinful.com. Her adult toy store can be found at www.ashleysadultstore.com.
Ashley produces custom fetish content where the fan is the director. Contact AshleySinclairProductions@gmail.com for information.
Check out her websites, www.ashleyandfriends.com and http://clubsinful.com. For bookings contact East Coast Talent: http://eastcoasttalents.com.
For everything Ashley go to http://risingstarpr.com/news/?page_id=7451. For up-to-the-second updates, follow Ashley on Twitter (@AshleySinclair0).