VENICE, CA – Remy LaCroix has won the three most prestigious awards that XRCO has to offer and at this week's 2015 XRCO Awards she's going to give a little back as she gets onstage as a presenter.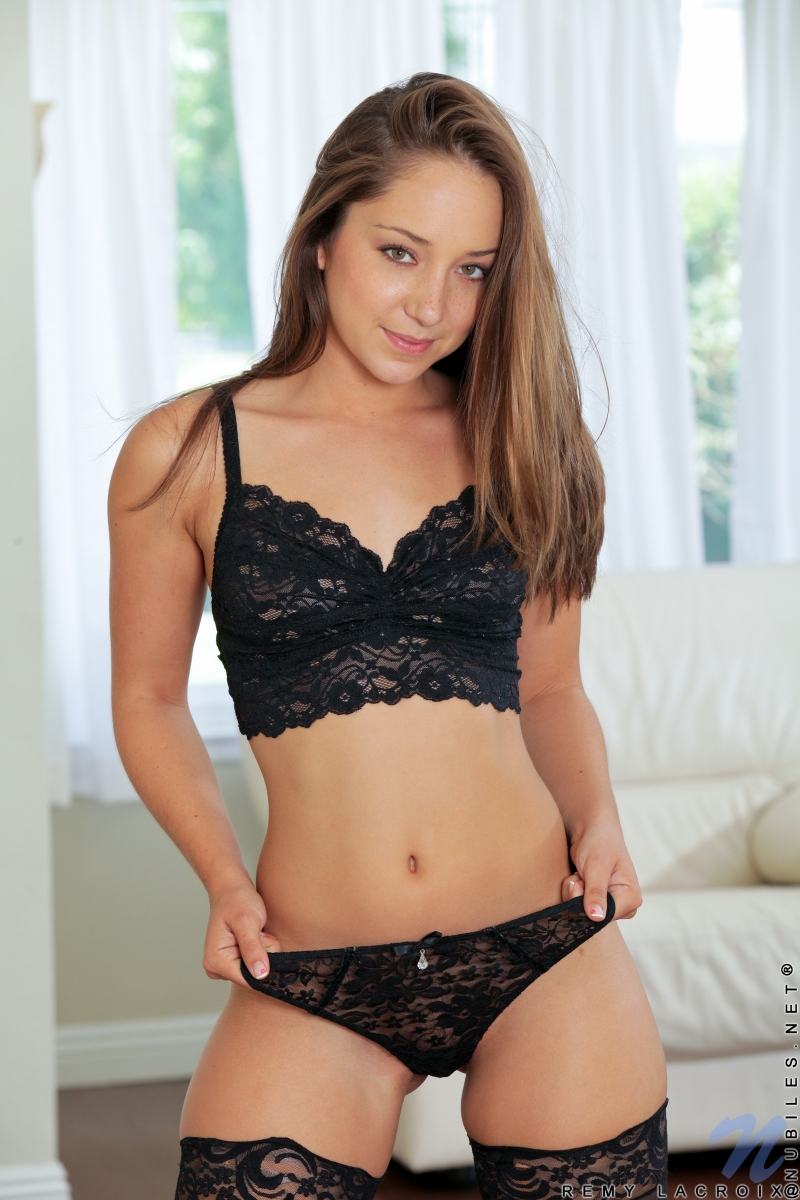 Remy won the New Starlet award in 2013 and last year won Best Actress and Female Performer of the Year. This year she will present the first few awards with Kendra Lust.
"XRCO has been very good to me since I started in the industry and I'm thrilled to have a part in this year's show," Remy said. "There are a lot of great nominees and it's going to be exciting to see who wins!"
Remy's new Elegant Angel showcase, appropriately titled Remy, has debuted at #3 on the Adult DVD Empire Top VOD Downloads chart. It won't surprise anyone that the movie, directed by William H., is also receiving tremendous reviews.
Writing for XCritic, Bobby B. said that the movie offers "all of what one would expect from the captivating starlet," noting that "any scene that Remy's involved with is always worth watching for one reason or another."
Also writing for XCritic, Sean DPS writes that most Remy fans won't wait for the reviews to pick up this release, "but for others, this is just another chance for you to fall in love with Remy all over again. And with that great body and that passionate energy, it won't take much."
Remy is currently a contract performer for ArchAngel, the company has three hot new releases starring Remy: True Lust, #MyAss and #MyFace. New this week this Remy is Massage School Dropouts from Wicked. She has also signed on with Juliland, which is featuring her blog as well as exclusive content shot by Richard Avery on www.RemyMeow.com.
"My blog is the most exciting thing I've done for myself in a long time," Remy said. "I just love Richard Avery, he brings out the best in me and we've created some really interesting content that I think people are going to really enjoy. Fans can see a side of me they've never seen before."
On Friday, April 17 Remy will be featuring at Sapphire NY for an amazing one-night-only/one-show-only engagement. She will be available for autographs and photo opportunities. For more information go to http://www.nysapphire.com/NY-Sapphire-Adult-Star-Remy-LaCroix-Live.html.
The 2015 XRCO Awards will be held this Sat., April 11 at Lure Nightclub, 1439 Ivar Ave, Los Angeles, CA 90028. Red carpet starts at 6 pm. Visit www.xrco.com for more information.
Check out Remy LaCroix on Twitter @remymeow and Instragram (ugottabekittenme). For everything Remy go to http://risingstarpr.com/news/?page_id=7750.