AARON Carter and his girlfriend Madison Parker have been arrested after he was caught driving under the influence in Habersham County, Georgia.
The 29-year-old former teen star was taken into police custody under charges of a DUI, marijuana possession of less than an ounce, and possession of "drug related objects".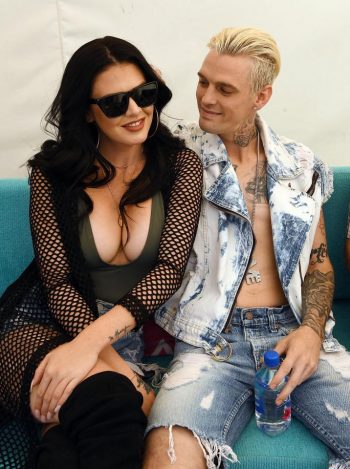 He was also reportedly charged with "obstruction of law enforcement officers" – which according to TMZ was added to his charges after he refused to take a breathalyser test.
Madison, who has been dating the singer for the past six months, was the passenger in the vehicle while Aaron was behind the wheel.
His management team had announced the cancellation of his Kansas City concert on Saturday evening due to "transportation issues" – just a few hours before the arrest occurred.
They wrote: "Due to transportation issues, Aaron will not make his set time tonight in Kansas City. He promises to come back soon.
"He apologizes to his fans in KC and Mix93.3."
Ironically, in the hours leading up to the arrest, Aaron had also tweeted: "22 years in the music industry and I think I finally learned how to always be prompt and loyal."