(Reuters) – AbbVie Inc said a late-stage trial of its experimental oral hepatitis C treatment showed about 96 percent of patients had no detectable levels of the virus after 12 weeks.
AbbVie shares rose 3 percent. Shares of Enanta Pharmaceuticals Inc, which collaborates with AbbVie on one of the drugs included in the treatment, rose 4 percent.
The trial is being watched closely because of the potential of the treatment, 3D regimen, to eliminate the need for the injectable drug interferon, which can have debilitating side effects.
Analysts said the "high efficacy" seen in the trial was in line with market expectations but underlined the increasingly competitive landscape.
"Thus far AbbVie looks competitive but still key data to come," UBS analyst Marc Goodman wrote in a note.
AbbVie, the pharmaceuticals business spun off by Abbott Laboratories early this year, said it was on track for regulatory submissions for the treatment in the second quarter of 2014.
"We conservatively forecast AbbVie's HCV regimen to produce $192 million in 2015, and reach peak sales of $950 million in 2018," BMO Capital Markets analyst Alex Arfaei wrote in a note.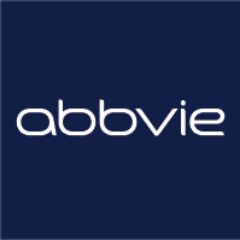 Gilead Sciences Inc's experimental hepatitis C drug sofosbuvir is awaiting a decision from the U.S. Food and Drug Administration.
Bristol-Myers Squibb Co also has advanced all-oral clinical trial programs in late-stage development. But Gilead is widely seen to be leading the race.
AbbVie's trial, named Sapphire-I, is the first of six late-stage trials testing AbbVie's interferon-free treatment.
AbbVie's 3D regimen combines three drugs along with an existing medicine, ribavirin.
The trial tested the treatment in 631 patients, who had received no prior treatment and had no signs of liver cirrhosis. They had the genotype 1 variant of the infection, which accounts for roughly 70 percent of hepatitis C cases.
AbbVie's shares were up about 2 percent at $49.35 in morning trading on the New York Stock Exchange.
(Reporting by Esha Dey in Bangalore; Editing by Don Sebastian)
Source