Technology firms under increasing pressure to act after steep rise in reports of extreme images online.
Amazon is top of a "hotlist of targets" drawn up by the leading internet child abuse watchdog in a fresh attempt to tackle what it says is a steep rise in reports of extreme images online.
The Internet Watch Foundation (IWF), which polices child sexual abuse material, said it had seen a tenfold increase in reports to its hotline about graphic images on third-party pages hosted on computer hardware provided by the retail giant.
Websites using Amazon Web Services' online storage facilities were used to distribute at least 372 unlawful abuse pictures of children in the first half of this year, according to the IWF. A third of these images were categorized as "the worst of the worst", showing rape and torture.
Amazon is one of a number of leading technology firms – including Apple and the blogging site Tumblr – being targeted by the watchdog as part of a renewed assault on pedophilic images online.
But the sites complained of are independent of Amazon, simply paying for website hosting services it provides.
Figures seen by the Guardian show that the number of reports by members of the public to the IWF rose to 3,706 last month, one of the highest numbers since records began in 1996. That is also a 55% increase compared with last year.
Reports of pictures showing abuse of children under 10 have risen by almost a third in the past year, and alerts about the most graphic material have increased by 61%.
Authorities believe the huge spike is linked to heightened sensitivity among internet users since the murder of five-year-old April Jones in October last year. Mark Bridger was jailed for life in May for the sexually motivated attack, which he carried out after looking at child abuse images online.
Web firms have been under pressure to do more to tackle the problem since the culture secretary, Maria Miller, demanded a fundamental change in the way the industry approached child abuse images after Bridger was jailed.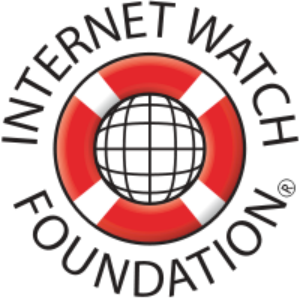 The industry-funded IWF, which is leading the clampdown alongside the Child Exploitation and Online Protection Centre (Ceop), is hiring seven analysts to help tackle the issue – but will still be stretched, with only 11 officials dealing with around 123 images a day.
Susie Hargreaves, the IWF chief executive, said: "This is a significant time for the IWF as we undertake our biggest expansion since our establishment in 1996. Increasing our hotline team enables us to respond to public reports quicker and become proactive in our fight against paedophilic images on the web."
The IWF is to warn Amazon, Apple, Samsung and other web firms, including the blogging platform Tumblr and file-hosting service Dropbox, that their products are being used to share unlawful pictures of child sexual abuse. "For some like Amazon, Dropbox and imgur, their services are being abused by those who wish to distribute images of children being sexually abused," she added.
"Therefore, we can offer them practical services to help them deal with the issue quicker and more effectively, as well as the benefit of being seen to be doing the right thing."
Hargraves also called for manufacturers of webcams, USB sticks and cameras to join the body, saying they had a corporate social responsibility to act because their products were being abused "to create and distribute criminal images".
Many major internet firms, such as Google and Facebook, are members of the Cambridgeshire-based IWF, but others, including Amazon, Apple and Samsung, are not.
Source