Ash Hollywood plays The Dating Game with host William Bibbiani in the first episode of the new bi-weekly porn star podcast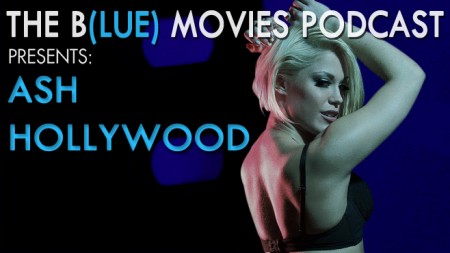 The Blue Movies Podcast, where CraveOnline's Film Channel editor William "Bibbs" Bibbiani hosts in-depth, bi-weekly interviews with the biggest names and sexiest stars in the adult entertainment industry.
They received such an amazing response from the B-Movies Podcast episodes with porn stars Stoya, Kayden Kross, Ela Darling and Jordan Septo that they decided to spin those interviews off into their own show, and first up is the Fanny Award-winning adult superstar Ash Hollywood, the star of Vivid's porn parody The Dating Game XXX and her own Vivid Radio Sirius XM show, Tap That Ash, which airs live on Mondays and Tuesdays at 5pm PST on XM Channel 102.
Bibbs and Ash Hollywood sit down behind the scenes at Vivid Radio to talk about the origin of fetishes, why she's looking forward to being a MiLF, how dirty talk gets competitive, why she tried to up Kate Upton, where she got her stage name, her most wanted celebrity sex tapes and her very naughty plans for Justin Bieber. Plus, Bibbs and Ash Hollywood actually PLAY The Dating Game, in which Bibbs blows Ash Hollywood's mind and Ash Hollywood reveals some very exciting stories about delivering pizza.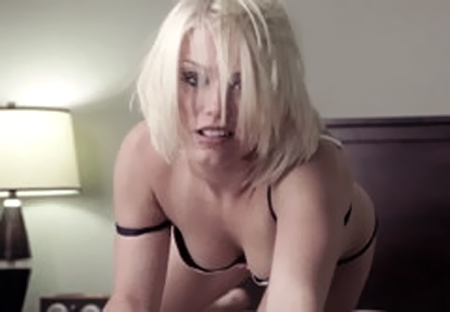 Follow William Bibbiani on Twitter at @WilliamBibbiani, follow Ash Hollywood at @AshHollywood and follow both of CraveOnline's podcasts at @BMoviesPodcast.
In two weeks, The Blue Movies Podcast will return with an in-depth interview with Tasha Reign about glitter, ponies and more!