SACRAMENTO, Calif. — California's legislature in Sacramento will again weigh the topic of porn and condoms next month.
The state Senate Appropriations Committee today slated a Monday, Aug. 4, hearing for AB 1576, the bill that would mandate condom use on all adult productions shot in California.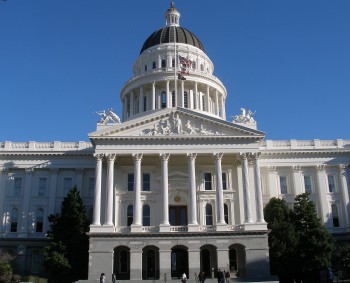 If the majority of the seven members on the committee vote for passage of the bill, it would move on to the full state Senate. The Aug. 4 hearing, slated for 10 a.m., has more than 100 bills slated on its agenda.
The state Senate comprises Sens. Kevin de León (Chair), Mimi Walters (Vice Chair), Ted Gaines, Jerry Hill, Ricardo Lara, Alex Padilla and Darrell Steinberg.
Last week, the state Senate Labor Relations panel narrowly passed the bill, after democrat Padilla changed his abstention to an Aye vote.