A Washington State chiropractor is accused of sexually violating three female patients.
Greg Summers, founder of Summers Chiropractic and Massage in Federal Way, Wash. had his medical license suspended this week after being charged with sexual contact with three female patients and with changing the medical records of a patient, according to MyNorthwest.com.
Summers allegedly told two of his patients that "intravaginal massage," would benefit them because of the "invasion of their personal body space" that occurred when the chiropractor inserted his fingers in their genitals.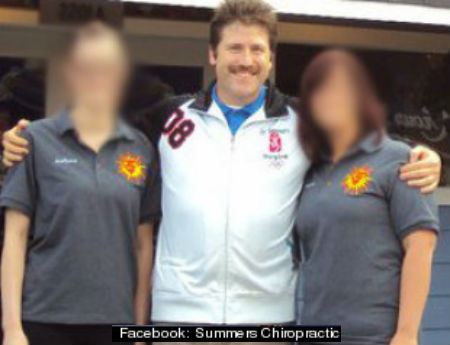 The Federal Way Mirror reports that Summers told one of the women that the "massages" would prevent scar tissue from forming and would alleviate pain, according to a statement of charges.
One of the victims was also an employee at the clinic. She said she was required to provide massages to Summers in training sessions, according to legal documents obtained by the Mirror. During those sessions, Summers allegedly talked about his marital issues and how he would "offer his body" as a teaching tool on "how to get a man hard," according to the documents.
Summers' attorney, Robert Zielke issued a statement in defense of his client to the News Tribune.
"Anyone can file a complaint against a doctor even when the complaint is not accurate or actionable," Zielke said in the statement.
Summers has 20 days to respond to the charges and ask for a hearing, which, Zielke said, his client would do.