Stockholm – A "shagging diploma" given to youths at a Swedish Lutheran Church confirmation camp proved too much for parents who complained Wednesday that their 14-year-olds were too young for sex.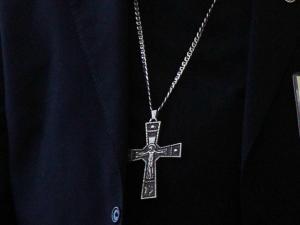 After attending a course entitled "Love and Sexuality", the teenagers in the southeastern town of Ronneby were given a certificate stating they were "qualified for sex".
Vicar Mats-Ola Nylen said the course had been organized by a man purporting to come from the Swedish Association for Sexuality Education (RFSU), but the church later found out he hadn't worked for the organization in years.
Suspicions were raised after parents complained to Nylen about the certificates, saying their teenage children weren't ready for sex.
They were also upset over the use of colloquial phrases like "giving someone a blow job".
"The whole camp revolves around different aspects of friendships and relationships," Nylen told AFP, adding that he felt betrayed by the man, who wore a t-shirt from RFSU at the event which took place over the weekend.
"In the past, young people have complained that the Church doesn't talk about these issues."
The vicar had asked to listen in on the session but had been asked to stay away by the man, who said having the vicar there would have had an "inhibitive" effect on participants.
Giving 14-year-olds a certificate saying they were ready to "shag" was sending a mixed message, Nylen said.
"Under Swedish law you don't have a right to engage in sexual activities until you're 15," he noted.
A spokeswoman for RFSU, Josefin Morge, said the organization stopped using the sex certificates in 2007, and that they had been part of a campaign "not primarily geared at youths".
Although the man no longer worked for RFSU, he had been hired on several occasions by the congregation with no complaints, said Pelle Ullholm, head of RFSU's outreach programmes.
Young people who had more information weren't "necessarily sexually active at a younger age, but possibly at a later age," he said.
The man who held the course was not available for comment. – Sapa-AFP
Source