This is one of those 'this guy is a fucking piece of shit' posts.
In 2016, a well known adult industry worker (Jimmy For The Purposes Of This Post) was introduced, by an A-list female talent, to Michael Enriquez as a potential business partner. Michael said he was looking for some people to invest in some medical marijuana farms down in Florida. He claimed he wanted to get in before it went completely legal and everyone else jumped into the mix..
Michael, with the help of the A-list talent, was able to convince 'Jimmy' that for a 40k Investment, 'Jimmy' would own 5% of "MDCT Partners" After a year 'Jimmy" would begin receiving bi-yearly payouts.
I have most of the paperwork for the investment, but it would over kill and boring to post it,. Basically, to me anyway, it looks like Mike Enriquez set up a fake company using a UPS store for cover for no other reason then a con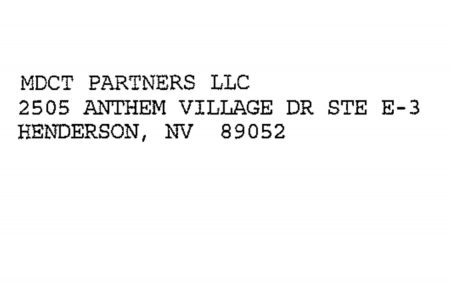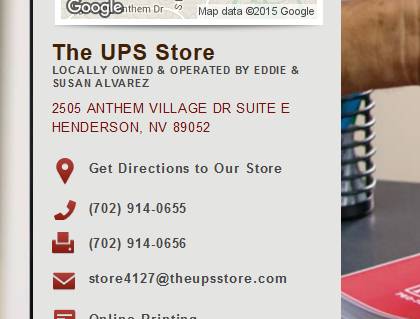 Below is the email Mike sent to 'Jimmy' detailing the deal
With your investment of $40,000.00?(USD) 'Jimmy' will effectively own/control 5% of MDCT Partners LLC and all of its interest as of 16 Sept 16.

 MDCT Partners owns/controls 33% of Linius LLC which is currently solely involved in the growth and cultivation of legal Marijuana grown for , but but not solely for medicinal use .

 Disbursement from Linius to MDCT will commence on 5/15/17 and continue every 6mo's for a period of 5.6yrs from date unless termination is discussed and agreed upon as in the best interest of MDCT Partners and all of its shareholders.

?Upon commencement 'Jimmy' will recieve their 5%

within 14 days

of each disbursement. All else can be agreed upon when warrented.

Regards Michael Enriquez (Dir. MDCT Partners)
Outside of the grammatical errors, it seems like a great deal..

So 'Jimmy', wanting to invest in the his future, sent Michael Enriquez $20,000 bucks.
First, 'Jimmy', took out a $10,000 loan.
After the 10K was sent,  Michael insisted he needed the rest of the money by the end of 2016.
'Jimmy' then sent 10k more, in 3 separate transaction, one for 5,000 and two for 2500.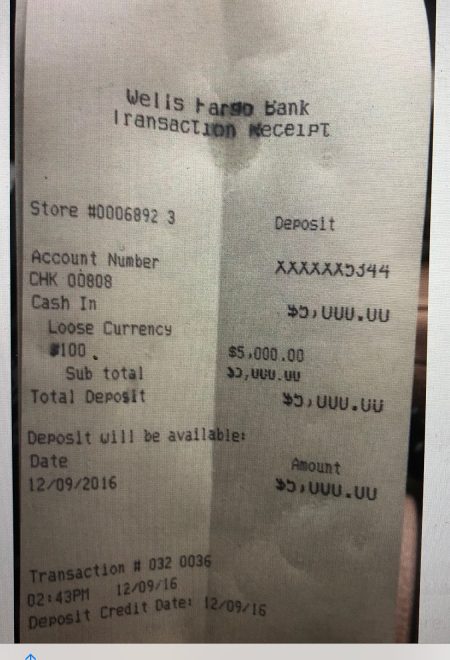 As for the balance, Michael came up with another idea, if "Jimmy" could recruit the some girls from the below list for some "work, 'Jimmy' would get a finders fee, not only that, 'Jimmy' would also get a percentage of the $ money earned when each girl was "working".  This would be applied to the 20,000 balance..
Below is Michael Enriquez's email to "Jimmy". I erased the last names
So not only is Mike a conman, but it would appear he likes to dabble in prostitution. Hmm Mike The 'Conman Pimp' Enriquez..He should put that on his business card
The Payout
Now, if you look at the agreement, 'Jimmy' was supposed to start getting residual checks for the money invested, the first one being in May 2017, then reoccurring every 6 months.
When May 2017 came about, 'Jimmy' starting looking for a return on the 20k. When Michael Enriquez failed to contact 'Jimmy'. "Jimmy' began reaching out, thru the phone at first: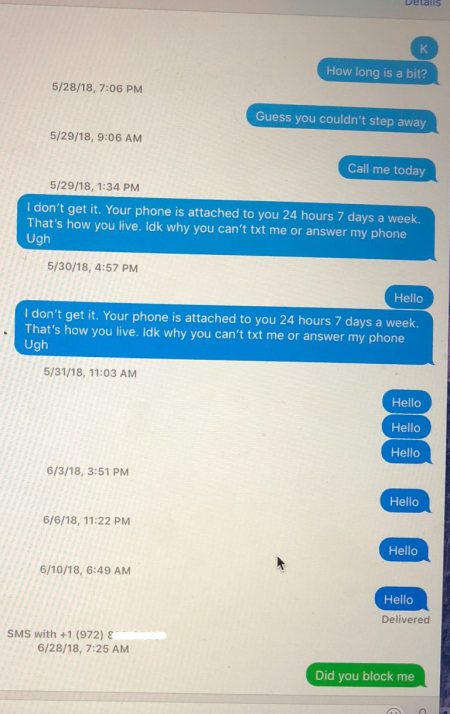 When it appeared as thou 'Jimmy's' business partner had blocked 'Jimmy's' number, 'Jimmy' began to not only whats app, but also email:
Mike had a ton of reasons why he wasn't living up to his end of the deal, from having to re-invest, to a hurricane causing delays..
When it got to the point where Mike had run out of reasons for not paying the guy he stole 20k from, he did what all con-men do, he stopped responding..
To date, Michael Enriquez has missed 3 payments to 'Jimmy', fed up, 'Jimmy' emailed Mike and threatened to expose him for the scumbag he appears to be, shortly after that email to Mike was sent, 'Jimmy' was contacted by an attorney..
I have emailed the attorney and am awaiting a response
This is were the story stops for NOW..
If I were you, I wouldn't give this guy one cent