Children's Hospital officials, UMC Foundation say they did not know of DJ Jessie Andrews' adult film career.
ELPASO, Texas – Cash-strapped El Paso Children's Hospital is backing away from its participation in a local fundraiser after learning Monday that the special guest DJ for the event also happens to be an adult film star.
The "Dance4Charity," in benefit of Children's Hospital, is scheduled for Dec. 19 at the Plum City Lounge, and organized by Veterans Entertainment.
One hundred percent of the ticket proceeds were to go to the Children's Hospital, along with toys collected at the event.
The event features headline entertainment by DJ Jessie Andrews, who also is making headway in her other career path as an award-winning porn actress.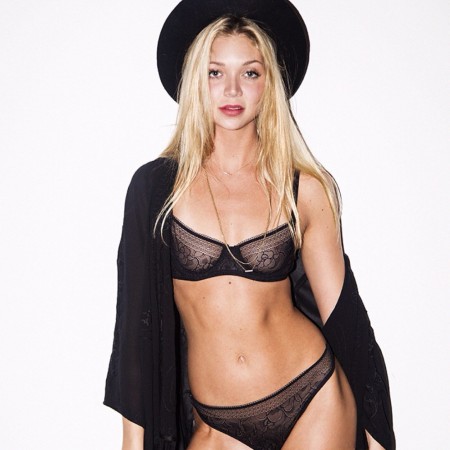 "This event was coordinated through the UMC Foundation without the consent of El Paso Children's Hospital. We have asked the UMC Foundation to immediately correct this by removing our name as a recipient," Children's spokeswoman Susie Byrd told ABC-7.
The charity event was advertised on the Facebook and Twitter accounts of Children's Hospital.
Not long after ABC-7 asked Byrd for comment on the booking of Andrews, all mention of the event and her appearance on the Children's Hospital social media accounts were deleted.
The event page and ticket page still mention Children's Hospital as of late Monday afternoon.
UMC Foundation's director Dennece Knight told ABC-7 that third-party groups routinely raise money or collect toys for Children's Hospital and ask to be able to use the hospital's logo as part of those efforts.
She said that happened in this case when Veterans Entertainment asked about being able to use the Children's logo on promotional materials to indicate the hospital as beneficiary of the event.
"We would not have known who she was," Knight told ABC-7 regarding Andrews and her non-DJing career. "I don't think that it was appropriate to have her for an event benefiting Children's."
Knight said the foundation asked Veterans Entertainment to remove the Children's Hospital logo from event materials.
Knight said they hope to work with Veterans Entertainment in the future, just with someone more appropriate for Children's Hospital.
ABC-7 reached out to Veterans Entertainment and Andrews for comment but did not receive a response by deadline.
SOURCE