Girls Gone Wild founder Joe Francis has threatened legal action over a stolen sex tape.
The 40-year-old purveyor of videos featuring party girls exposing themselves stars in the sex tape with 25-year-old girlfriend Abbey Wilson.
Wilson won the Girls Gone Wild 'Search For The Hottest Girl In America' contest last year.
Francis claims the footage shot several weeks ago was taken from Wilson's iPad that was recently stolen from her bag at Los Angeles International Airport, according to a report in TMZ.
He said that he has nothing to do with the tape's release and has threatened to sue anyone who makes it public. The sex tape has been shopped around to various media outlets.
It is not only unfortunate, but it is a crime,' Francis' lawyer David Houston told TMZ. 'As such, this office will take all necessary steps to determine who in fact has done this and who is attempting to distribute the video.'
Houston said authorities have been contacted and also issued a stern warning.
'When we catch you, we will see that you are prosecuted to the fullest extent of both the criminal and civil laws,' he said.
Francis was found guilty last month on three counts of false imprisonment and one of assault stemming from a dispute with three women after a night out at a Hollywood club in 2011.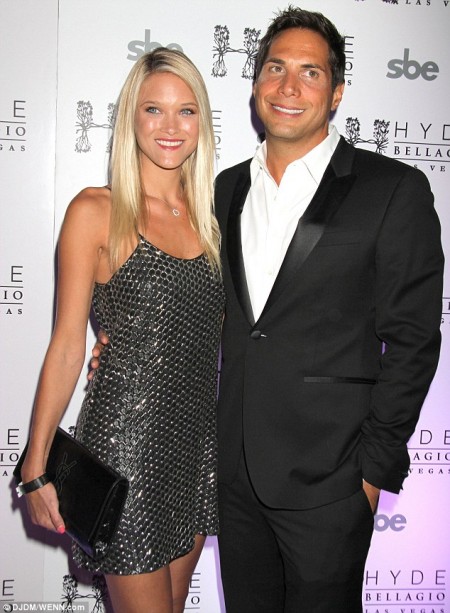 He faces a maximum sentence of five years in prison when he is sentenced in July.
Francis went on a tirade against the jurors in an article in The Hollywood Reporter late last month in which he branded them as 'mentally f–ing retarded.'
Francis, a graduate of the University of Southern California, owns a 1971 Gulfstream jet worth about $2 million, a $10 million home in Bel Air, California, and a $30 million mansion in Punta Mita, Mexico.
Girls Gone Wild earlier this year filed for Chapter 11 bankruptcy protection.
Las Vegas casino mogul Steve Wynn won a $20million slander lawsuit last year against Francis and Missouri stay-at-home mom Tamara Favazza last year received a $5.77million judgment after she won claims that Girls Gone Wild used video of her breasts in 2004 without her permission.