MARINA DEL REY, Calif. — ICM Registry says it currently has 215,835 .XXX domains under its management.
Of those .XXX domains, 132,859 are adult-oriented sites and 82,976 are non-adult defensive registrations, domains of celebrities and sensitive uses and those ICM Registry reserved for future uses.
"It is over our forecast," Lawley told XBIZ. "Our earlier forecasts submitted to ICANN showed 125,000 registered names at the end of five years and we achieves that in three months."
ICM Registry this week released the most current registration numbers as the monthly ICANN registry report showed for the first time .XXX numbers. Those tallied number represent the month of December when .XXX went live.
The ICANN registry report, shows that 106,549 domain names were scooped up in ICM Registry's first month of operation. That number does not include defensive registrations.
GoDaddy.com registered the most .XXX domains in December (24,850), followed by NetworkSolutions.com (14,045) and Instra.com (3,873).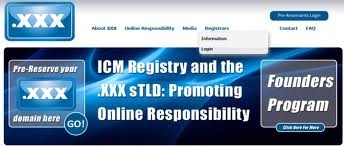 Source xbiz.com