The Nutter administration has lost in its legal battle to tax lap dances performed in the back rooms of strip clubs.
Lawyers for the city had gone before Common Pleas judge Ellen Ceisler, arguing that the city's Tax Review Board last year was wrong when it said the city's amusement tax was too vague to be applied to lap dances.
But Judge Ceisler, ruling from the bench, today upheld the board and quickly threw out the appeal.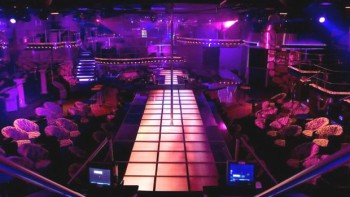 "The ruling is simply that the (tax) ordinance, as it exists, as it's currently worded, doesn't cover lap dances," says attorney George Bochetto (at left below), who represents two of the three clubs that were being taxed.  "If the city wants to tax lap dances, they can go to City Council, ask City Council to amend the ordinance, and they can start imposing a tax on lap dances.   Or anything else they want:  karaoke songs, piano playing.  Anything they want.  But you have to put it in the ordinance.   You just can't make it up as you go along."
Club Risqué and Cheerleaders, represented by Bochetto, faced tax bills totaling nearly $900,000.   A third club, Delilah's, was assessed more than $630,000 in back taxes, interest, and penalties for lap dances.