SAN FRANCISCO — Kink.com owner Peter Acworth late today issued a statement in response to this morning's AIDS Healthcare Foundation's press conference, saying that the presentation "conflated and misrepresented facts, particularly regarding HIV transmission."
Acworth explained in his statement that the AHF's charges that porn sets are out of control are false and that none of those who performed on Kink's straight sets contracted nor transmitted HIV on the set.
Michael Weinstein, who leads the AHF, charged this morning that "a lot of the issues revolve around Kink," and noted that "Acworth is a board member of the Free Speech Coalition, which is responsible for the testing and responsible for the regulation of the industry."
Acworth said the following:
Our hearts go out to the performers who were part of the AHF press conference this morning with Michael Weinstein's AIDS Healthcare Foundation. The performers were brave to talk about their experiences. We as a community have a duty support performers to increase education, healthcare and services, regardless of HIV status. Unfortunately, Weinstein's press conference conflated and misrepresented facts, particularly regarding HIV transmission.

While it's true that there were six HIV positive performers at the conference, Weinstein suggested that their infection was the result of out of control sets. Except for Darren James, who tested positive in 2004, these all appear to be private transmissions.

None of those that performed on straight (testing mandatory) sets contracted nor transmitted HIV on set. We know this for sure as all performers with whom the individuals performed have since tested negative several times.

In gay shoots, performers with HIV are allowed to shoot as long as they use a condom. kink.com is condom-mandatory and testing optional for such shoots. This has been standard policy for over two decades in most gay production companies. Any performer can request tests for his partners in order to make an informed decision.

On the straight side of the industry, 28 day testing is mandatory. If someone fails a test, they don't work on a straight set. Period. Patrick Stone's booking confirmation with us was tentative because we did not yet know his status; in order to shoot with Kink he would have had to retest clean. Anything else is either a misunderstanding or a misrepresentation.

More troublesome was the overall representation of what goes on on a Kink set: how the shoot is managed and how decisions are made. To an outside observer, BDSM can seem uncontrolled and dangerous. It's far from the case. All of our models are informed that they request a condom at any time, that they can stop a shoot at any time, and that they control the scene. These are central tenets of BDSM, and we take consent and safety seriously. You can read more about our model bill of rights here and Kink's shooting protocols.

That said, Ms. Bay's shoot caused us concern long before the subject of HIV came up. While HIV was not transmitted on set, there were incidents on that shoot, including some of the same ones that Ms. Bay identified, that have caused us to reevaluate what we permit on shoots involving members of the public, even when it's consensual. BDSM is a physically demanding and consensual practice, and we constantly work to balance authenticity with safety.

These are real people's lives. But rather than figure out solutions with us, the performers, and the industry, Mr. Weinstein would rather play loose with facts and generate hysteria around HIV. He and AHF continue to push for mandatory condoms. However, four out of the six performers who spoke today already worked on condom mandatory sets. All but Darren James, who tested positive in 2004, were stopped from working on sets by the mandatory testing protocol.

We need to work together to make sets safer for performers, provide better education, and do a better job of giving a voice to performers via surveys and press conferences. We need rational conversations about the realities of STDs and other risks in the context of adult entertainment, and then identify real steps that can be taken to improve the workplace for performers.
Meanwhile, LFP founder Larry Flynt this evening weighed in on the subject of mandatory condoms on porn sets, saying again that he supports the current system in place.
"I recommend the industry imposes stringent testing procedures for HIV," Flynt told XBIZ. "The fact is the number of HIV cases in the industry is insignificant compared to the general public. You are far more likely to get [HIV] dating someone you met in the market than shooting an adult film."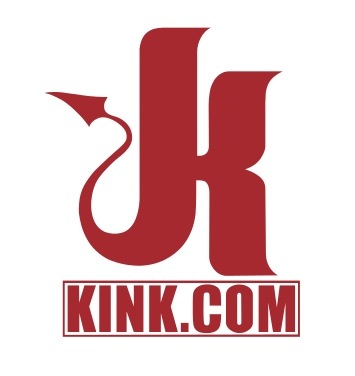 Xbiz