A 27-year-old man from San Diego has been arrested for allegedly running an "revenge porn" racket, which allowed disgruntled exes to post intimate photographs of their former partners on the internet, and then demanded cash from the victims to have them taken down.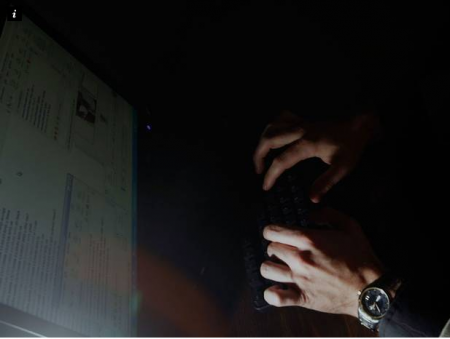 Kevin Bollaert is thought to have been behind UGotPosted, a website created in December 2012, which invited people to submit sexually explicit images of their former lovers, as well as personal information and links to the subject's social networking accounts, including Facebook, Twitter and LinkedIn.
According to court documents, Mr Bollaert also set up a second site, changemyreputation.com, from which he would contact the victims, alerting them to the images and offering to take them down for a fee of between $300 (£180) and $350. He has been charged with 31 counts of conspiracy, identity theft and extortion, and is being held at a San Diego jail.
Photos of more than 10,000 people, most of them women, were reportedly posted to UGotPosted between December 2012 and September 2013, with each individual categorized by location. Prosecutors say Mr Bollaert received more than 2,000 emails requesting they be removed, and was paid "tens of thousands of dollars".
Among the pleading emails sent to the site's administrator at ugotposted@gmail.com was one from a woman in Santa Monica, California, who said that after her photo appeared on the site, she had begun to receive harassing emails.
Another woman, named in court as Jane Doe #6, said she was "scared for [her] life" and believed that she may have been under 18 when the photographs in question were taken. She could not go back to work, she claimed, because strangers had started calling her office.
The California Attorney General, Kamala Harris, said in a statement, "This website published intimate photos of unsuspecting victims and turned their public humiliation and betrayal into a commodity with the potential to devastate lives. Online predators that profit from the extortion of private photos will be investigated and prosecuted for this reprehensible and illegal internet activity."
In October, California enacted legislation to make the posting of explicit images without the subject's permission punishable with a six-month jail term.