A young dad who claimed an accident at work blighted "every aspect of his life, including sex" is now behind bars for pursuing an exaggerated £1.9 million damages claim.
Danny Wykes, 23, suffered an "entirely genuine" injury to his right arm when it was struck by a winch at work, Judge Graham Robinson told London's High Court.
"But for reasons known only to himself he chose to exaggerate the nature and extent of his symptoms," he added.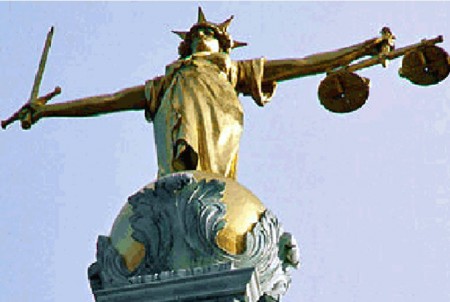 Wykes, of Totnes, Devon, was seen by seven medics who "took him at his word" and concluded he was suffering from "complex regional pain syndrome" – a condition which he claimed had over-shadowed his life and left his right limb "functionally useless".
He sued Totnes-based flooring contractors, Surface Systems Ltd, over the November 2010 accident. The company's insurers did not dispute liability for the accident but vehemently contested the extent of his disabilities.
They put private investigators on his trail to covertly film his daily activities and Wykes eventually "discontinued" his damages claim.
The company's barrister, Paul Higgins, presented 45 minutes of video footage, showing Wykes using his right arm with "apparent ease" – performing tasks such as lifting shopping bags, hefting a "fully laden" wheelbarrow and pushing a shopping trolley.
Read more: http://www.westernmorningnews.co.uk/Totnes-man-said-injury-right-arm-ruined-sex-life/story-20604361-detail/story.html#ixzz2t2Q3tyFt