MGT Capital Investments, Inc. (NYSE MKT: MGT) is pleased to announce an exclusive partnership agreement between MGT Sports, owner of the 3rd largest daily fantasy sports wagering platform, DraftDay.com, and the leading adult entertainment company, Vivid Entertainment, LLC.  The new partnership will develop and market a fantasy sports gaming site which will be available online at VividBetSports.com.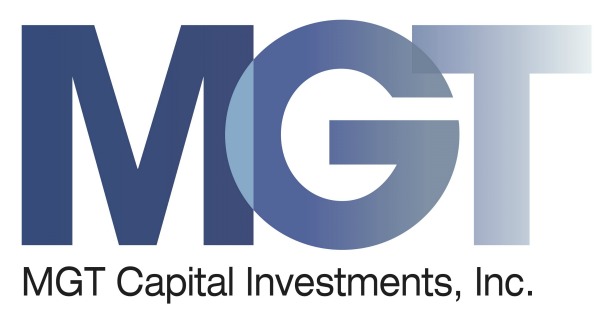 Daily fantasy sports is a multi-billion dollar industry and has achieved mainstream acceptance as evidenced by recent deals by the NBA and NHL, and recently launched pay-to-play sites by Sports Illustrated and USA Today.  Adult websites get more visitors each month than Netflix, Amazon and Twitter combined, with over 30% of the internet's bandwidth used for adult content.  By partnering the preeminent adult company with a leader in the daily fantasy sports segment, the companies have created a marriage between one of the fastest growing internet business segments and one of the largest sources of unique online traffic.
Robert Ladd, Chief Executive Officer of MGT said, "We are deeply excited about working with a synergistic partner like Vivid.  As 80% of fantasy sports players are males with a mean age of 34 years, the demographics show we are addressing the same audience.  The Vivid brand has been in existence for 30 years, and this partnership offers a dynamic opportunity for millions of Vivid fans to test their skill in the daily fantasy sports world."
"MGT Sports brings unequalled technical and operating know-how and we provide access and marketing experience to a loyal and enthusiastic fan base," said Bill Asher, Co-Chairman of Vivid Entertainment.  "Through Vivid.com and our other websites we will offer easy one-click access and the ability to promote the site through Vivid Radio and Vivid TV, as well as through our other marketing platforms.  Daily fantasy sports gaming is a huge and fast-growing segment and we are pleased to be affiliated with a company that is leading its growth."
About MGT Capital Investments, Inc.
MGT Capital and its subsidiaries operate social and real money gaming sites online and in the mobile space, including ownership of the 3rd largest daily fantasy sports wagering platform, www.DraftDay.com.  The Company also offers games of skill through www.MGTplay.com and social casino games with SlotChamp™, and also operates an online portal for fantasy sports news and commentary, www.FantasySportsLive.com.  MGT also launched Daily Fantasy Legend in partnership with Facebook to become the First Daily Fantasy Platform on Social Media.  In addition, the Company owns intellectual property relating to slot machines and has asserted its claims via patent infringement lawsuits.