MTV has greenlit the anti-Jersey Shore.
The network has ordered 12 episodes of a new docu-soap series following a group of virgins.
This as-yet-untitled show follows the lives of several abstinent young people (ages 18 to 25) trying to handle their love lives, parental sex talks, sexually active friends, and the pressure to give in to their temptations.
Throughout each episode, MTV chronicles v-card-carrying cast members from across the country, all "plagued with the overwhelming question of keeping their virginity… or losing it."
The show will include messaging from MTV's Peabody-winning "It's Your (Sex) Life" campaign, which aims to empower young people to make better decisions about their sexual health.
Endemol USA will produce the weekly, hour-long reality show, which is sure to generate plenty of discussion for the network.
The channel has a history of reality hits starring sexually active party-going young people — from The Real World, to The Hills, to Jersey Shore, to Buckwild.
While it's common for such reality ensembles to have one character who is still a virgin, this may be the first time a grown-up docu-soap reality series will have an all-virgin cast. Previously, TLC aired a one-time special titled The Virgin Diaries, which followed virgins in their 20s and 30s.
Last year, MTV sent out a casting notice for a different prospective reality project called My First, seeking young people who were on the verge of losing their virginity. The idea was squashed after generating online controversy.
This new series has a different focus — a group of virgins who may or may not eventually have sex. And, no, if they decide to shed their virginity, the act itself will not be filmed.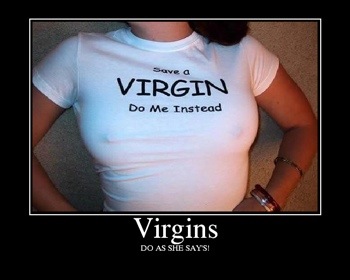 source