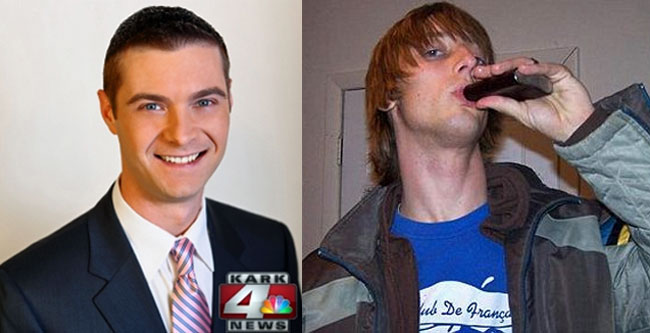 Maumelle police officers were called to the home of Christopher Barbour Monday morning where they found the body in the hot tub. Mr Barbour, told cops that the dead man and meteorologist Brett Cummins of Little Rock station KARK, were guests at his home Sunday night for Labor Day weekend party.
Police were told that the trio was drinking and snorting drugs. Mr Barbour said that he awoke the next morning to Cummins' loud snoring, and found the weatherman in his hot tub with the nude body of Dexter Williams [pictured, right] lying next to him. Williams' face was discoloured and he had with a chain around his neck – described by police as a 'dog collar.'
There were also traces of blood in the hot tub, police said. Upon awakening, Mr Cummins became ill and vomited on the carpet.
Source: Warming Glow