Los Angeles – Top MILF performer and fan favorite Nina Elle is excited to announce that she will be joining Kendra Lust's Society 15. Nina, the veteran blonde bombshell, has enjoyed many successes in her career, and with success comes change. The decision to make the move to Society 15 from her first agency, ATMLA, was not an easy one, and Nina will always appreciate all that they have done for her to help her get where she is today.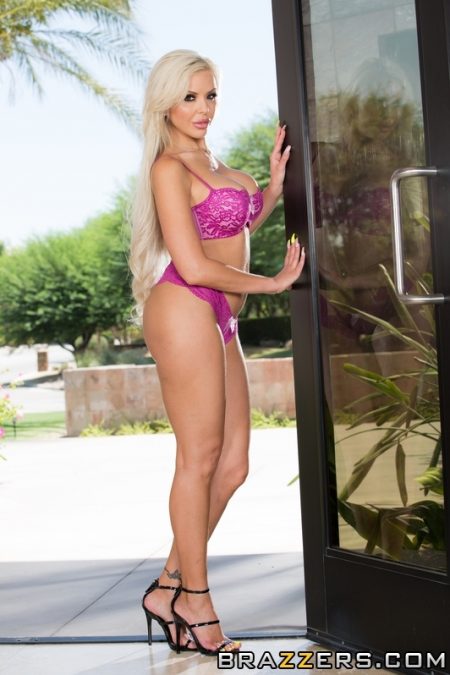 With moving to Society 15, Nina has the opportunity to work with and alongside Kendra, one of the most successful MILF performers in the industry. Society 15 prides themselves in building strong relationships with their clients, and is always looking to help their clients grow and succeed.
"I'm very excited for this opportunity and new start," commented Nina. "I have nothing but positive memories with ATMLA, as they were my first agency. I wish Mark and the entire crew the very best, and I'm so appreciative that we were able to make an amicable split. But I'm also ready to make some changes in my career, and making this move to Society 15 seemed like the natural start. Knowing that I can work with and learn from Kendra gives me great hope for my future!"
Kendra Lust said, "Having Nina choose us as her mentors is truly an honor. She has an exceptional work ethic and was guided through her adult career by ATMLA, an agency who I hold in high regards. She is a very talented performer and has that strong inner desire to learn. We are very excited to start doing business together and helping her plan her future."
To see Nina in action, her latest squirting scene is now available on Bang.com. Nina meets up with Manuel, and in no time at all he has Nina squirting so much you'd think she was a fountain!
To get Nina on your set contact Society 15 at bookings@society15.com or call 310.801.1990.
To book Nina for feature performances at your club, contact The Lee Network.
Follow Nina on Twitter and Instagram, Fans can support Nina by rating her 5 stars on FreeOnes or joining her OnlyFans account. They can also order her Pornstar Signature Series anal stroker.
PR for Nina Elle is provided exclusively by XXX STAR PR. Follow us on Twitter, @XXXStarPR and check out our website, xxxstarpr.com. For interviews or media inquiries, contact xxxstarpr@gmail.com.