German performance artist Deborah de Robertis has re-enacted Gustav Courbet's The Origin of the World painting.
Clad in a gold sequined dress, she walks into the exhibition hall and sits herself down in front of the painting, before spreading her vaginal lips to publicly expose her vagina—the intent was to present "the absent point of view" of his painting.
The artist explains, "In his [Gustav Courbet] realist painting, the painter shows the open legs, but the vagina remains closed. He does not reveal the hole, that is to say, the eye", adding that the eye is the true "origin of the origin".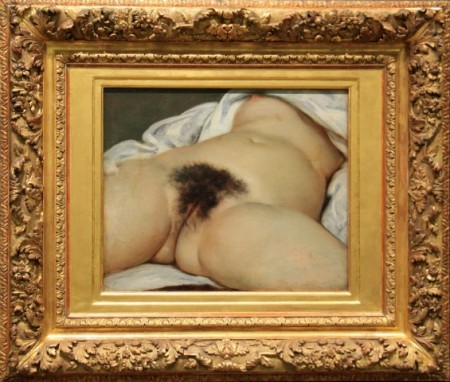 Check out her performance in the video below.
Source