The definition of "pornography" is at the center of a trial kicking off in Paris today to determine whether 1969, a central Paris sex shop that sells erotic toys and lingerie, is violating pornography laws by operating within 200 yards of a private middle school, Agence France-Presse reports.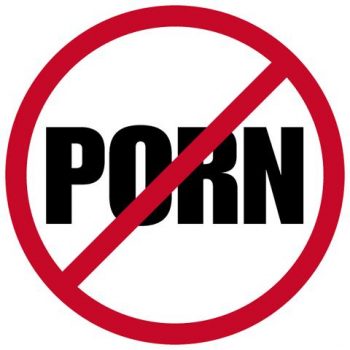 Nicolas Busnel, a 41-year-old manager of the store, faces up to two years in prison and a $40,000 fine after two Catholic groups filed complaints that the shop violates a child protection law prohibiting the "installation of an establishment that has as purpose the sale of objects with a pornographic character less than 200 meters from a school," French newspaper Le Figaro reports.
But the child protection law does not clearly define what constitutes a pornographic object, according to Le Figaro.
Busnel's defense maintains that the products sold at 1969 are erotic and not pornographic.
"There are as many definitions of pornography as there are people," Busnel's attorney Richard Malka told the AFP.
Henri de Beauregard, the lawyer representing the plaintiffs in the case, disagreed.
"You can say that a sex shop is a 'love shop,' that a dildo is a 'sex toy' … but these are just words," Beauregard told the AFP. "The simple truth is that we have here a sex shop that sells pornography!"
Jean-Eudes Tesson, president of the CLER Love and Family association, one plaintiff in the case, said they organization has no problem with sex toys in general, but objects to the products being sold in view of students walking to school.
"It isn't a scandal about ideology, we don't have anything against sex-toys: we aren't old-fashioned Catholics," Tesson told Le Figaro. "The problem is the presence of this kind of object in a window display that children pass by. That hijacks the work we are trying to do with them, to explain to them that the real sexuality is not in pornography."
But in response to Tesson, the store's head manager Valerie Levy told Le Figaro the shop has never displayed sex toys in its window displays and added that since the store opened in 2008, the majority of its customers have been women.
One traveler who reviewed the store said 1969 was in no way obscene or distasteful.
"This is a gorgeous store with lingerie, sex toys, books, DVDs, lubricants, and the like," Jay Friedman wrote on The Sun Break. "Very tasteful and very much worth a visit."
Levy has said she believes the plaintiffs in the case filed the complaint for money. Both the CLER Love and Family association the National Confederation of Catholic Family Associations (CNAFC) are asking for around $13,000 each in damages.
http://www.huffingtonpost.com/2012/02/08/manager-of-paris-sex-shop_n_1262807.html