In "Fucking Different XXX," eight international filmmakers got together to make short films about the "other" sex and their erotic adventures
SAN FRANCISCO — Pink & White Productions' director Shine Louise Houston, queer porn star Jiz Lee, and filmmaker Cheryl Dunye will host "Fucking Different XXX," an international queer porn crossover film project, this Thursday, April 24th.
The event will be at 7 p.m. at the Center for Sex & Culture in San Francisco in association with C L E V E R Media Arts.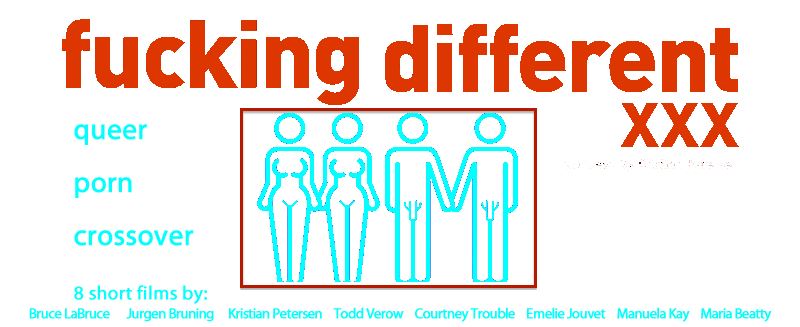 In "Fucking Different XXX," eight international filmmakers present films shot with performers whose genders and sexual orientations are different than the director's norm. Spanning Paris, Berlin, New York and San Francisco, directors include Maria Beatty ("Lilith /Mother of Evil/"), Jürgen Brüning ("Martina XXX"), Émilie Jouvet ("New Kid on the Block"), Manuela Kay ("Blümchensex"), Bruce La Bruce ("Offing Jack"), Kristian Petersen ("Dyke Fight"), and Todd Verow ("use. destroy. repeat.").
From lesbian quickies to a bloodthirsty orgy and romantic fisting to wet teenage dreams, the result is a uniquely queer look at queer porn, Pink & White said.
The screening will be followed by a Q&A with Houston, Lee, and "Mommy is Coming" director Cheryl Dunye.
The Center for Sex and Culture is located at 1349 Mission Street, San Francisco. Tickets are $10 at Brown Paper Tickets. For more information, visit pinklabel.tv and see the Facebook event page.