h/t to Dakine for this story.
World Series of Poker champ Greg Raymer — aka the FossilMan — has been busted for trying to bury his bone … after allegedly soliciting a prostitute online.
A rep for the Wake Forest PD in North Carolina says Raymer was popped at a Wake Forest hotel on Wednesday.
Police say the 48-year-old poker legend was one of six men who responded to an advertisement posted by an undercover cop on a website frequented by prostitutes. The men have since been released on $1,000 bond.
According to Raymer's website, he is currently married.
Raymer — famous for his lizard-eye hologram glasses — won the 2004 World Series of Poker main event. He reportedly owns a nearby NC house valued at nearly $1.6 million.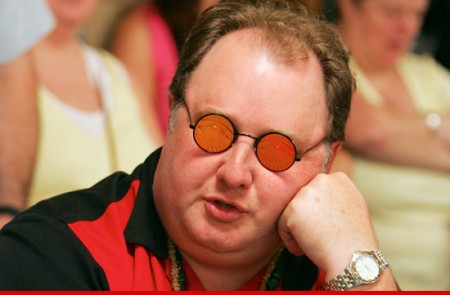 Despite initial reports, cops say the sting did NOT involve "male" prostitutes … but rather prostitutes of the female variety.
Source TMZ