NEW YORK – A Manhattan madam ran a multimillion-dollar prostitution ring and bragged that she had contacts in law enforcement who would tip her if she came under scrutiny, prosecutors say.
Anna Gristina was due in court Tuesday on a charge of promoting prostitution, a case built from a five-year-long investigation by a Manhattan district attorney's office unit that pursues cases against police and other uniformed city workers, according to a transcript of her Feb. 23 arraignment. She pleaded not guilty.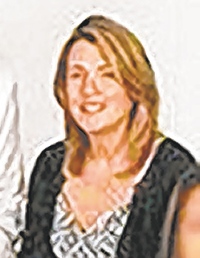 A co-defendant has yet to be arrested and hasn't been identified. Gristina's lawyer, the district attorney's office and police declined to comment Monday.
The Scottish-born Gristina said she'd made millions of dollars during about 15 years of arranging trysts, many of them at an apartment on Manhattan's Upper East Side, Assistant District Attorney Charles Linehan told a judge on Feb. 23.
During hundreds of hours of surveillance, Gristina was heard saying that "she has connections in law enforcement who are poised to help her out, to let her know if there is trouble on the front that she needs to be concerned about," Linehan said, according to the transcript.
Particularly around the time a federal investigation of an apparently unrelated escort service spurred former Gov. Eliot Spitzer's 2008 resignation, Gristina talked about "how she had connections in law enforcement who will let her know if there was anything imminent coming down the line," Linehan said, according to the transcript.
Spitzer, a Democrat, gave up his post after he was publicly identified as a customer who had been called Client 9 in the federal case surrounding the Emperors Club VIP call-girl ring. Prosecutors ultimately declined to file criminal charges against him.
The news website DNAInfo first reported Monday on the case against Gristina, who is being held on $2 million bail.
Gristina has business contacts around the world, counts many wealthy people as friends and clients and was with an investment banker friend when arrested, having been to his Morgan Stanley office for a meeting to try to raise money to finance what prosecutors believe may be an online prostitution business, Linehan said at her arraignment. Morgan Stanley representatives didn't immediately respond to an email Monday evening.
Prosecutors have 50 or more hours of video and audio recordings in the case, and they cultivated informants and conducted undercover operations, Linehan told the judge last month. Minors were involved in some of the encounters Gristina arranged, the prosecutor said.
"We believe that it's a very strong case against her," Linehan said.
Gristina, a British citizen with legal U.S. residency, is a mother of four and lives in suburban Monroe, north of New York City, her lawyer said at her arraignment.
Prosecutors "did a large investigation of her, but in terms of what actually exists, in fact, and what is still ongoing investigations, a matter of speculation," there was no cause to hold her without bail, defense lawyer Richard Siracusa said, according to the transcript.
If convicted, Gristina, 44, could face up to seven years in prison.
Read more: http://www.foxnews.com/us/2012/03/05/prosecutor-nyc-madam-claimed-law-enforcement-ties/#ixzz1oLWzL3h1