Pure Play Media Vice President Adam H. has added over 40 production companies to the growing distributor's roster in the short two and a half years he has held his post. In an interview feature on AVN.com entitled "X from A to Z," it is clear that he doesn't intend to slow down.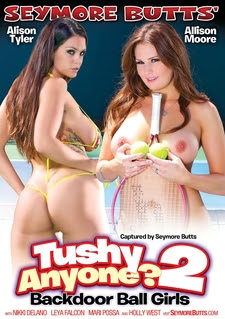 "We look to supply our customers with the content they demand, and there will always be holes to fill, literally and figuratively!" Adam H. told AVN. "Pure Play Media will continue to keep our ear to the ground."
Adam H. goes on to discuss retailer/distro relations, DVD trends, adult entertainment promotions, and more. Pure Play Media studios mentioned include TROUBLE Films, Score Studio, Naughty America, Desperate Pleasures, Roman Video, Porno Dan Productions, the newly revived Seymore Butts, among others.
Read the full interview feature "X from A to Z" with Pure Play Media's Adam H. over on AVN.com. The article "X from A to Z" originally ran in the August 2015 print issue of AVN Magazine.
For wholesale Information, please contact Adam H. at sales@pureplaymedia.com, or call 800-929-3267 (x1228).
All media inquiries for Pure Play Media should email pr@pureplaymedia.com or call 800-929-3267 (x1582).