As the 20th International AIDS Conference gets underway in Melbourne, workers in the sex industry are hoping that a range of HIV and AIDS issues relating to them will be addressed, as well as bring about attention to its causes and issues.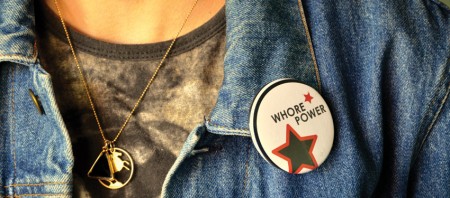 It will probably come as no surprise that the sex work industry still endures stigma and a nature of taboo, but the fight for better legal and work rights for sex workers has been underway for a long time. Change is well overdue.
One body that has long fought for the rights of sex workers and is looking to take their concerns to the AIDS 2014 conference is Scarlet Alliance, the peak body for Australian sex workers.
 The national push towards full decriminalization of the industry lies at the core of the Alliance's mission.
"Scarlet Alliance intends to use AIDS 2014 to demonstrate through evidence and the lived experiences of sex workers why globally sex workers are advocating for decriminalization," chief executive Janelle Fawkes said.
"Our aim is to hold governments and donors accountable to their commitments — after many years of researching the impacts of laws and writing reports on what is needed, it is time to translate what we know into practice and decriminalize sex work.
"It is well recognized that the legal empowerment of sex worker communities is essential to an effective HIV response."
After adopting laws considered by many to be the most liberal in Australia for sex workers, conditions have improved to varying degrees in NSW, although complete decriminalization has not been achieved yet.
LGBTI and other sex workers still face difficulties due to the inconsistent laws found in Victoria and Queensland that impact on their safety, health and ability to earn an income, as well as reinforce a stigma that can cause irreparable harm.